Learn to code in more than 30 languages, with repl.it
A powerful online interactive environment for programming languages
By pure chance i came across repl.it, a site that provides a free online IDE for testing more than 30 different programming languages with interesting features for teacher, like the 'classrooms':
What is repl.it?
repl.it is a simple yet powerful online compiler, IDE, interpreter and interactive environment for programming languages. The name comes from the read-eval-print loop, the interactive toplevel used by languages like Lisp and Python.
---
How it works?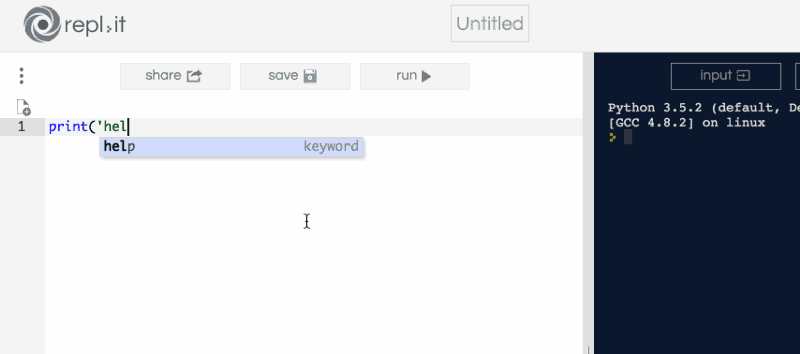 Just simple! Once you have selected a language, type some code into the editor on the left, then click on the run button at the top.
You can also save the session and embed it in your site.
---
What are the supported languages?
APL
ES6
Bloop
BrainF
C
CoffeeScript
C++
C++11
C#
Emoticon
Forth
F#
Go
Java
JavaScript
Jest
LOLCODE
Lua
Nodejs
PHP
Python
Python
Python3
Python3
Python (with Turtle)
QBasic
Roy
Ruby
Rust
Scheme
Swift
Unlambda
HTML, CSS, JS
---
References
The homepage
[embed]https://repl.it/[/embed]
The language selector
[embed]https://repl.it/[/embed]
The documentation
[embed]https://repl.it/[/embed]