"Manhã de Carnaval", a simple fingerstyle guitar rendition
Often to my guitar students i try to propose both pieces from standard course of study, and small exercises based on modern and famous themes.
Usually, I take personally care of the transcription and arrangement of the songs, and today i want to share my own guitar arrangement of a very popular tune, "Manhã de Carnaval".
"Manhã de Carnaval" ("Morning of Carnival") is a famous song by Luiz Bonfa (1922 - 2001), featured in the 1959 movie "Orfeu Negro" ("Black Orpheus") (a retelling of the legend of Orpheus and Eurydice, reset in 20th century Brazil), directed by Marcel Camus and based on a play by Vinícius de Moraes.
Antonio Maria wrote the original lyrics, while Carl Sigman produced English lyrics.
In the United States, the song greatly influenced the Bossa Nova movement of the late 1950s, and is ranked as one of the top ten songs played around the world.
My transcription is really simple, good for novice students.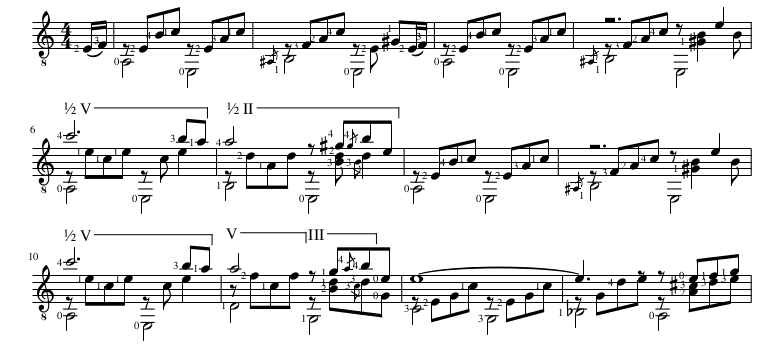 [embed]https://www.youtube.com/watch?v=23ETEh7vOrA[/embed]
---
---
References and further readings