Julian Bream: My Life in Music
A 2 hour video biography of the great guitarist Julian Bream.
Julian Bream needs no introduction but...
Who is Julian Bream?
Julian Alexander Bream, (July 15, 1933, London), is an internationally celebrated English guitarist and lutenist who inspired new interest in the music of the Renaissance lute.
Originally taught by his father, Bream made his debut with the Cheltham Guitar Circle at the age of 14, then by the age of 16 he entered the Royal College of Music.
He made his London debut in 1950, but it was his appearance in November of 1951 at Wigmore Hall that propelled his career to international success.
This led him first to Switzerland in 1954, followed by a European tour, and in 1958, the United States.
In 1961 he organized the Julian Bream Consort, one of the first groups to specialize in early ensemble music.
The Consort is composed of violin, alto flute, bass viol, pandora, cittern, and lute:
https://www.youtube.com/watch?v=c1fpfgUgGrI
---
The video
https://www.youtube.com/watch?v=nJEtPqjh6vM
I think this video likely should not be up on YouTube but it is online since 2012, so the makers seems don't care about it.
However, if you like this video, i suggest to buy it: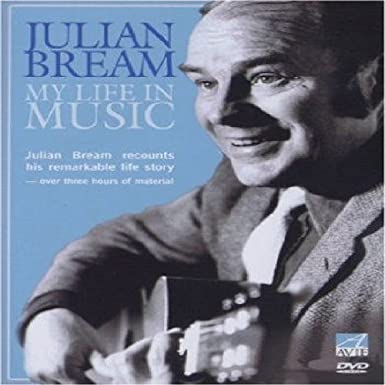 ---
Bonus track
Another great video: a BBC documentary focused on mr. Bream...enjoy!
https://youtu.be/CM6Ri6Uiwdo
---
References and further readings