Adelita, by Francisco Tárrega: my Ukulele rendition
Adelita is a mazurka written by Francisco Tárrega: along with Capricho Árabe and Recuerdos de la Alhambra, it is one of his best-known works.
The tempo notated by Tárrega was "Lento", however mazurkas are usually played faster. So, it is not clear why the author identify this piece as "mazurka".
Before the widespread use of metronome marks, the intended beats per minute of a particular tempo indicator was ambiguous at best: perhaps Tárrega could well have intended the tempo to be faster than what we today conceive of as Lento.
I started my rendition using this public domain score from IMSLP:
[caption id="attachment_3603" align="alignnone" width="936"]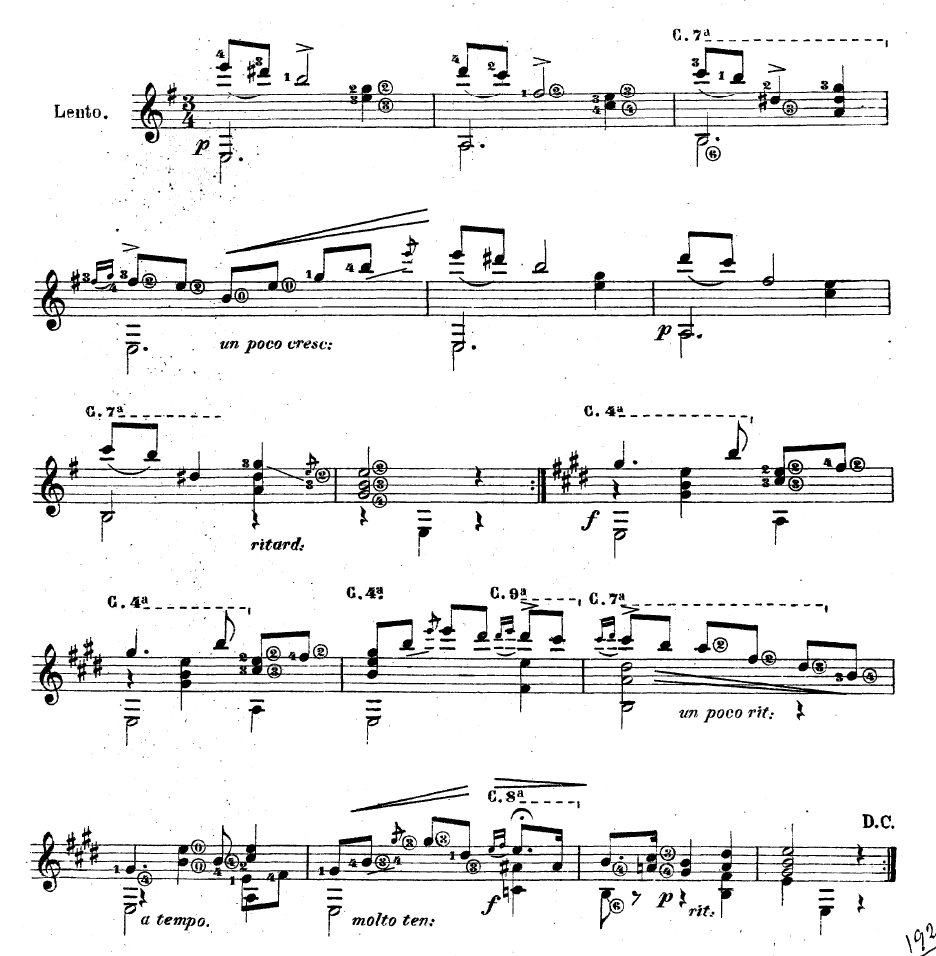 http://hz.imslp.info/files/imglnks/usimg/8/8a/IMSLP44649-PMLP95949-Tarrega_-_Adelita.pdf[/caption]
I haven't changed the tonality, but I had to perform some octave jumps in order to adapt the melody to the smaller extension of the ukulele: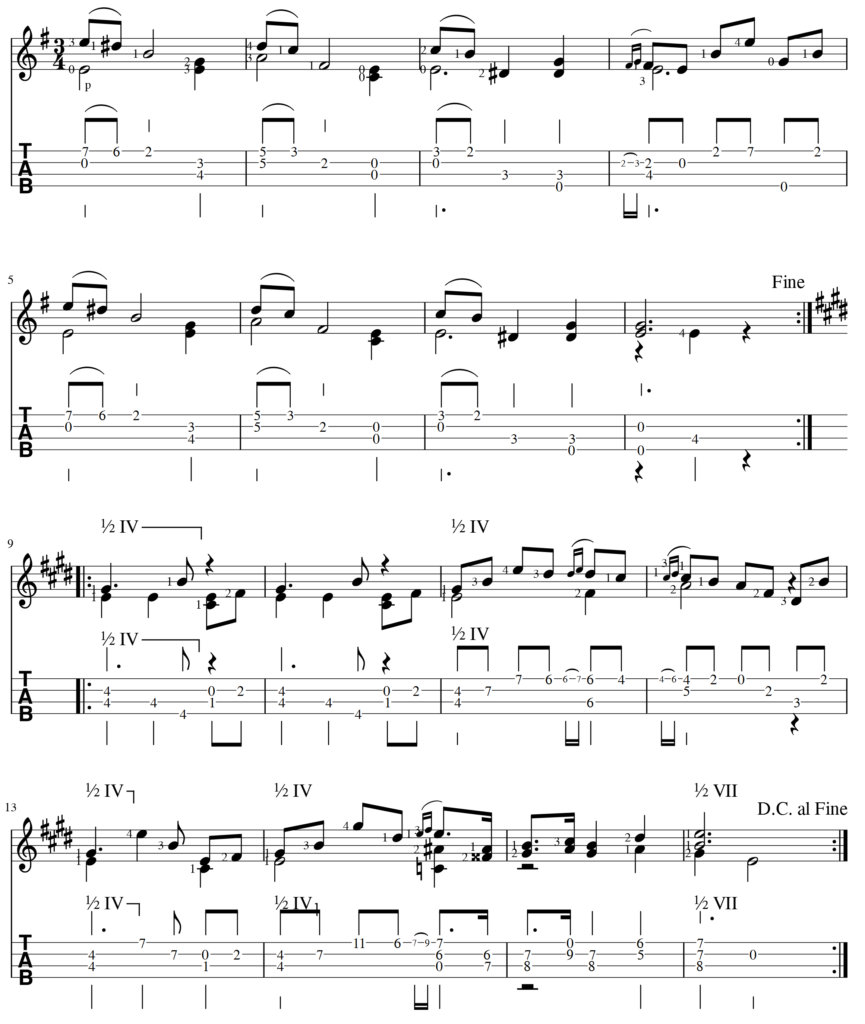 And below a brief video of my rendition:
[video width="640" height="640" mp4="https://www.andreafortuna.org/wp-content/uploads/2018/08/t_video5764833008817275903.mp4"][/video]
---
References and downloads