Edelweiss, by Richard Rodgers: a solo ukulele arrangement
Do you know the TV series named "The Man in the High Castle", inspired by the visionary book by Philip K. Dick?
The Man in the High Castle tells the story of an alternative timeline that emerged from an Axis victory in World War II, that divided the United States into the Greater Nazi Reich, comprising more than half of the eastern part of the continent and the Japanese Pacific States to the west.
The theme song, which is a version of another show's theme song, "Edelweiss" from The Sound of Music, written for the musical in the late 1950s by Richard Rodgers (with lyrics by Oscar Hammerstein), who wanted to create a song for Captain von Trapp that would subtly convey his regret and his sadness and his pre-emptive nostalgia at having to leave Austria after the Nazi takeover.
The version used in the opening sequence in "The Main in the High Castle" is performed by the Swedish singer Jeanette Olsson, who realized a icy and sparse rendition, perfect for the series mood.
So i tried to maintain the same mood in my ukulele arrangement, with a slow and rarefied rendition:
Below my rendition: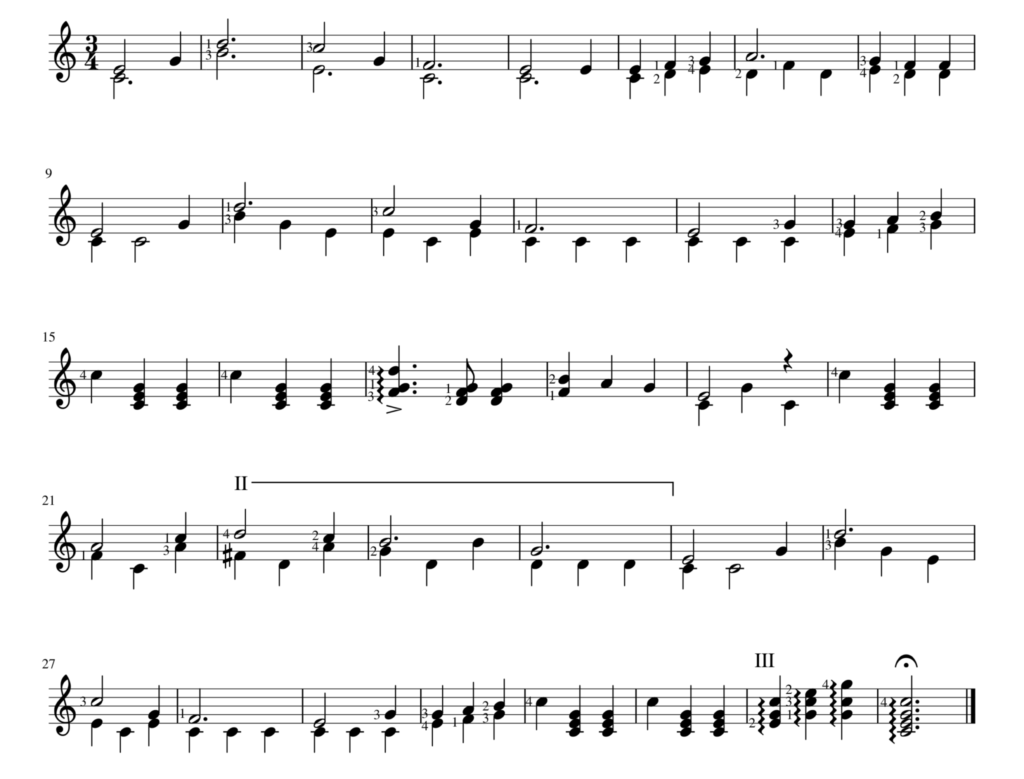 ---
Downloads
PDF with tabs:
---
References and further readings