Interesting things in the last week: two singing tesla coils, some privacy concerns and…a Missile Attack Warning!
Technology
Seymour Cray, Father of the Supercomputer
The Cray-1 was Seymour's first design based on integrated circuits, and everything about it, from the Freon-tube cooling system to the vector processor to those interconnections optimized for signal synchronization, screamed speed. It was sexy as hell, and became the must-have machine for big number-crunchers. Over 80 of the $8 million machines were sold. The Cray-1 and its descendants remained at the top of the supercomputer heap well into the 1990s.

https://hackaday.com/2019/01/15/seymour-cray-father-of-the-supercomputer/
The Origin Story of the Legendary Game Boy!
---
Programming
Inside the C Standard Library
After diving into the C language through K&R, and then studying portability (see C Portability Lessons from Weird Machines), my next challenge was to take a systematic look at the standard library. To do this I worked through P. J. Plauger's book The Standard C Library (ISBN 978-0131315099) where he examines an implementation of all the functions.

https://begriffs.com/posts/2019-01-19-inside-c-standard-lib.html
The COBOL programming language turns 60 and was based on previous work by Grace Hopper. If you don't know who she is you're missing out.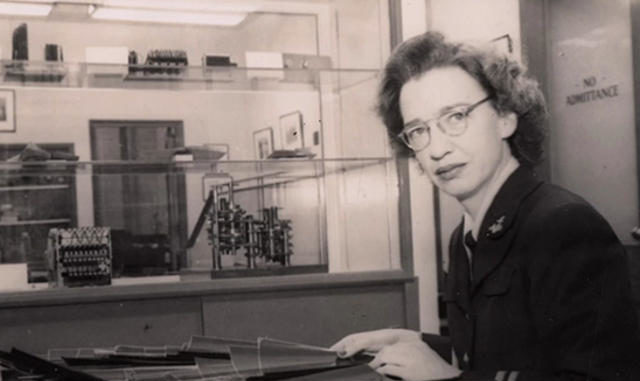 The people who change the world are often the rebels; the people who see the world differently and try to push for a new future rather than staying about the past. Grace Hopper was one of those people and she most definitely left her mark on the world. Her life is a story of firsts and she was a pioneer in computer programming from the 1930s right through to the 1980s. That alone is enough of a reason to celebrate her as a woman in tech history but she was so much more. She was the Admiral, the pirate, the trouble-maker and she was "Amazing Grace".

https://www.gadgette.com/2016/03/23/women-in-tech-history-grace-hopper-admiral-programmer-and-rebel/
---
Music
Bohemian Rhapsody Performed on Twin Musical Tesla Coils
Just worked hard on this song. I composed each coil channel listening to the studio and Live at Rock Montreal, 1981 version. Mercury meets tesla, mustache power? *Important: The loud music really comes from the sparks and for who think that its fake, please, do a little research on solid state tesla coils* I hope you enjoy it!
---
Cybersecurity
Expert shares PoC exploit code for remote iOS 12 jailbreak On iPhone X
The security researcher Qixun Zhao of Qihoo 360's Vulcan Team has published a PoC exploit code for critical vulnerabilities in Apple Safari web browser and iOS that could be exploited by a remote attacker to jailbreak an iPhoneX running iOS 12.1.2 and early versions.
The exploitation of the flaw is quite simple, the attacker needs to trick victims into opening a specially crafted web page using Safari browser.

https://securityaffairs.co/wordpress/80230/hacking/ios-jailbreak.html
Hackers infiltrate East Bay family's Nest surveillance camera, send warning of incoming North Korea missile attack
It warned that the United States had retaliated against Pyongyang and that people in the affected areas had three hours to evacuate. It sounded completely legit, and it was loud and got our attention right off the bat… It was five minutes of sheer terror and another 30 minutes trying to figure out what was going on.

https://www.mercurynews.com/2019/01/21/it-was-five-minutes-of-sheer-terror-hackers-infiltrate-east-bay-familys-nest-surveillance-camera-send-warning-of-incoming-north-korea-missile-attack/
Mitsubishi Develops Cybersecurity Technology for Cars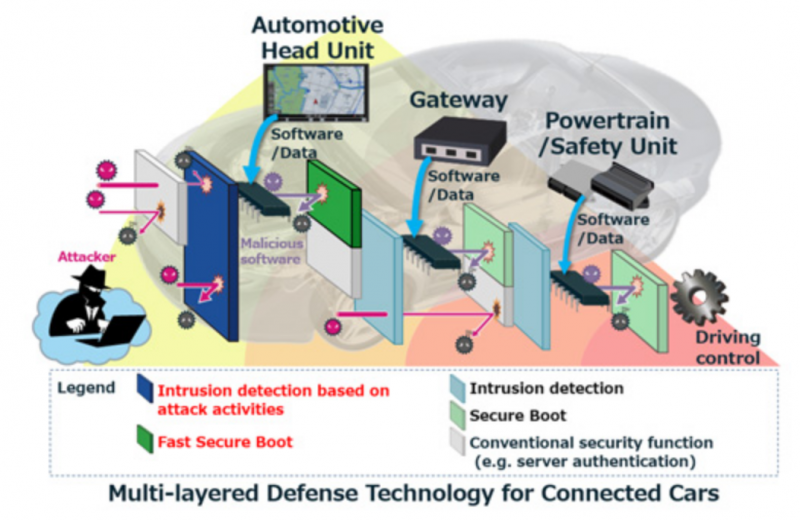 Many modern vehicles include communication features that allow connections to the Internet and mobile devices. While these features can be highly useful, they can also introduce cybersecurity risks.
Researchers have demonstrated on several occasions over the past years that connected cars can be hacked. Attacks, including ones that can be launched remotely, have been demonstrated against vehicles from Tesla, BMW, Nissan, and Fiat Chrysler Automobiles (FCA).

https://www.securityweek.com/mitsubishi-develops-cybersecurity-technology-cars
---
Privacy
Google and the exploitation of your data
On 22 January 2019 Google updated its Terms of Service and Privacy Policy for Europe.
The message is quite reassuring:
"Nothing about your experience in Google services will change. And nothing is changing in terms of your privacy settings, the way your data is processed, nor the purposes of its processing".
Then it says: "However, if you don't want to accept these changes in our terms and Privacy Policy, you can choose to stop using the applicable services."
Simple. If you don't like it, don't use it. After all, the service is free. Except that around 80% of smart mobile devices globally run on the Android operating system, which is controlled by Google. And Google dominates the global market of general internet search services with over 85% of the market.

https://privacyinternational.org/blog/2664/too-big-care-google-and-exploitation-your-data
Is the Ten Year Challenge a Facebook scam???
Of course we now know that the latter example, the pox of Facebook quizzes, turned out to be a giant data-gobbling bait and switch by Cambridge Analytica and its ilk. The scars from that scam are still fresh, and I suspect its those wounds that are behind the latest twist in the unfolding story of the ten year challenge: What if it's a trap?
In the last few days, the chorus of enthusiasm for the ten year challenge has been joined by a low rumble of dissenting voices worried that it's another scam.

https://nakedsecurity.sophos.com/2019/01/21/is-the-ten-year-challenge-a-facebook-scam/