"The Entertainer", by Scott Joplin: my ukulele cover
The most famous ragtime written by Scott Joplin that also appears in a famous movie, "The Sting" which Robert Redford and Paul Newman acted in.
The song
"The Entertainer" is a 1902 classic piano rag written by Scott Joplin: is sub-titled "A Rag Time Two Step", which was a form of dance popular until about 1911, and a style which was common among rags written at the time.
Marvin Hamlisch lightly adapted and orchestrated Joplin's music for the 1973 film The Sting, for which he won an Academy Award for Best Original Song Score and Adaptation on April 2, 1974.
---
My transcription
C Major: so left hand fingering is pretty simple, with a lot of free strings.
The right hand work is more complex: my transcription needs a complete fingerstyle technique, using all right hand fingers, excluding little finger.
In some parts of sheet music i've added some suggestions for right hand fingering.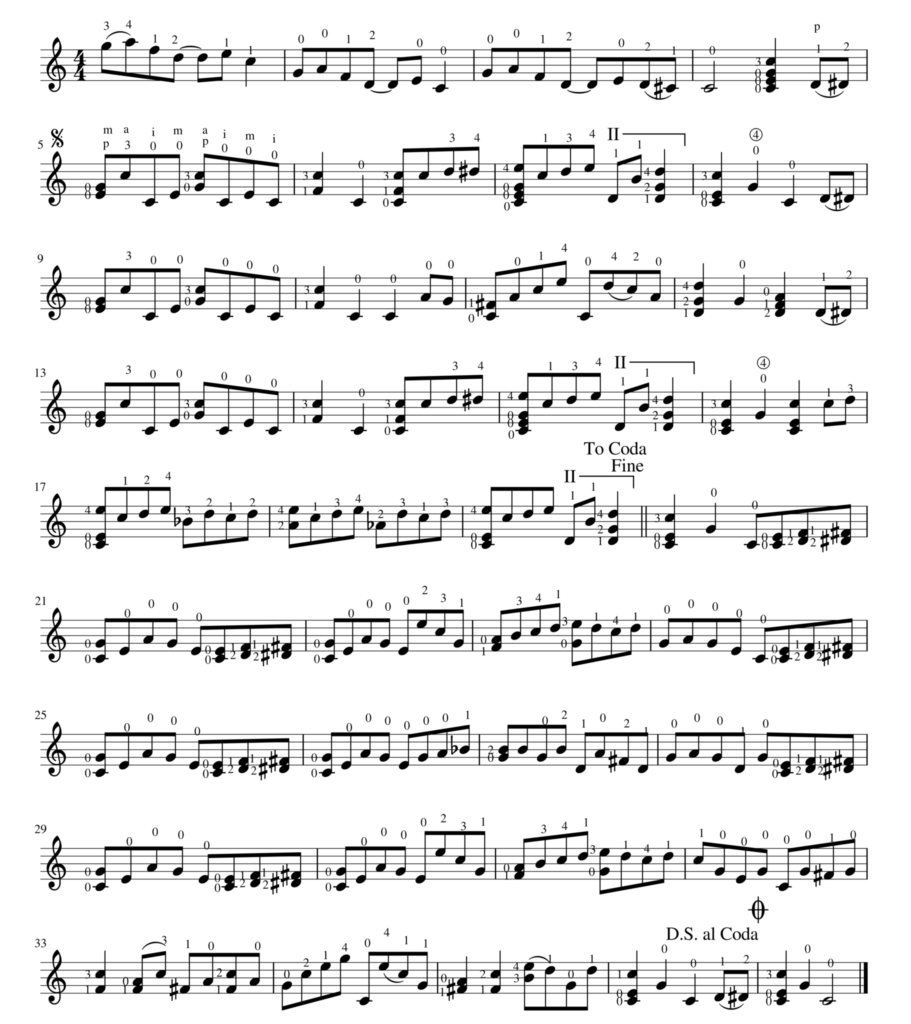 ---
Downloads