Must-Known Ukulele Songs: Magic Ukulele Waltz, by Roy Smeck
This time the song is not simple: I hope that my transcription will be useful!
Born in 1900, Pennsylvania, Roy Smeck was a virtuoso ukulele performer. Smeck had an incredible technique, and a great entertain attitude.
He applies a lot of funny techniques on ukulele, like tossing the instrument into the air, spinning his uke like a rockabilly bass player or tapping the woodwork with percussive breaks: basically, Smeck has anticipated a lot of advanced guitarists techniques of the latter half of the 20th century.
His amazing style and skill earned him the nickname "Wizard of the Strings".
---
Magic Ukulele Waltz
This piece was published in "The Magic Ukulele Of Roy Smeck", a great Smeck's album.
In this recording, Roy Smeck is accompanied by Tony Gottuso and Bucky Pizzarelli on guitar, Sam Bruno on bass, Bob Creash on accordion and Marty Grupp on percussion.
---
My simplified transcription
The song is not really simple: furthermore in the album the ukulele was accompanied by other instruments.
My transcription is a simplified version, thinked to be played on ukulele solo. (I'm so sorry, Mr. Smeck!)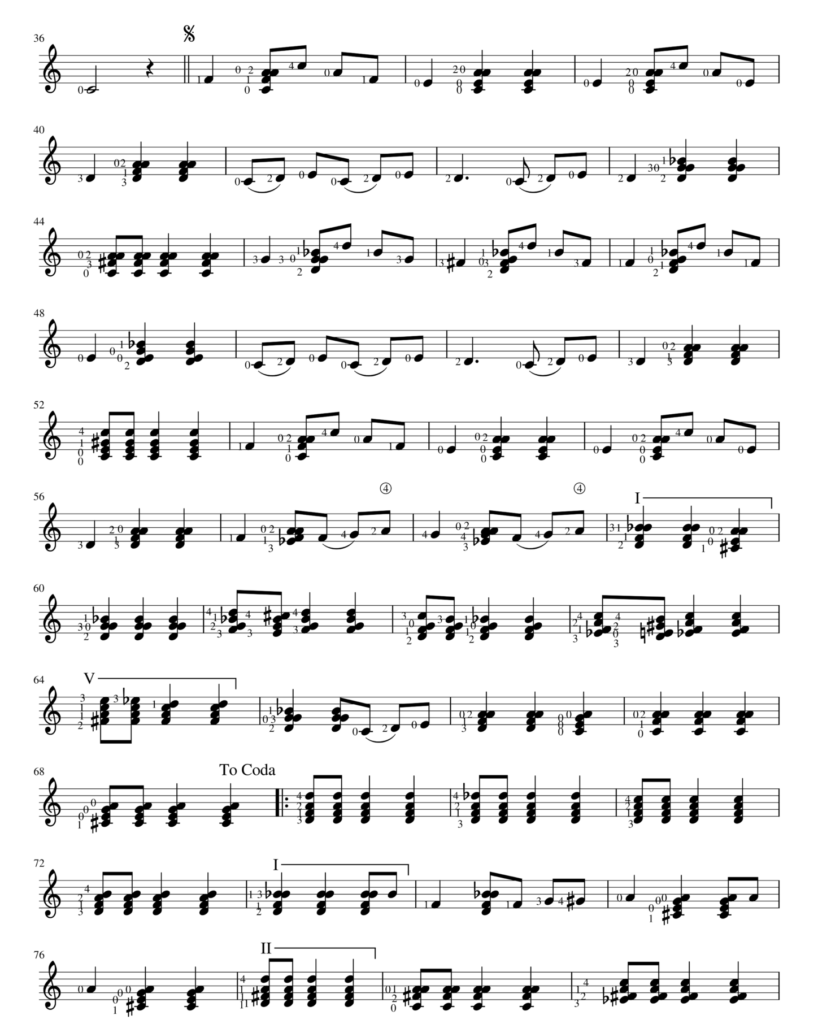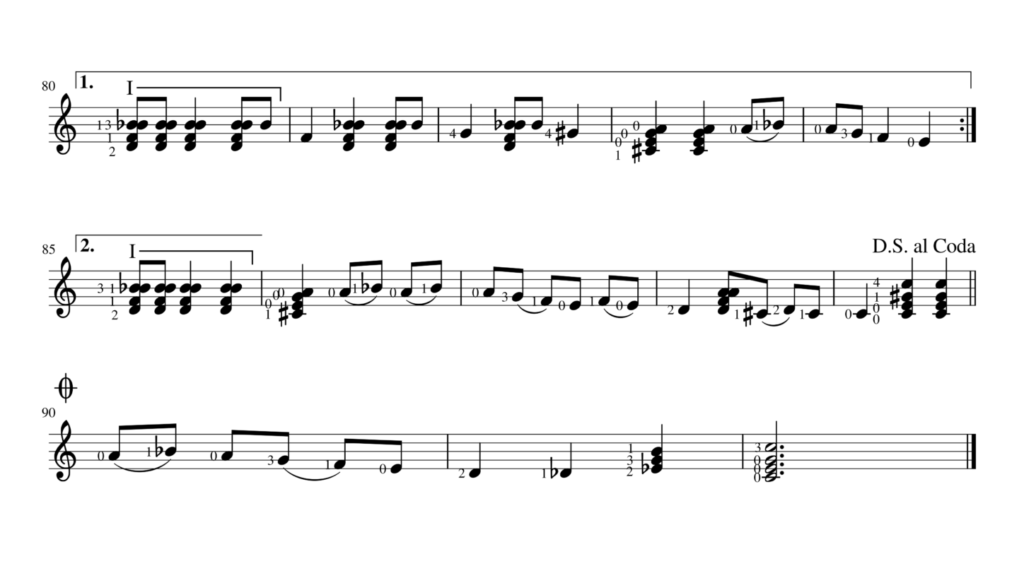 ---
Downloads