What happened last week?
50 years since the moon landing, 4 trailers from San Diego Comic-Con, 7.5 Terabytes of secret data and a proper recognition to the father of computer science!
50 years ago, NASA's Apollo 11 mission changed our world and ideas of what is possible by successfully landing humans on the surface of the moon⁠—and bringing them home safely⁠—for the first time in history.
---
Cybersecurity
Sadly true...
Your smart home's Achilles' heel
Last weekend the hackers group 0v1ru$ hacked into Active Directory server of SyTech, a contractor for FSB, Russia's national intelligence service.From this server they gained access to the company's entire network, including a JIRA instance, fileservers and stoled a lot of classified files.
For (few) technical details, please refers to my article: https://www.andreafortuna.org/2019/07/21/the-sytech-hack-a-brief-screenshot-based-attack-analysis/
0v1ru$ hackers breach FSB contractor SyTech and expose Russian Tor deanonymization project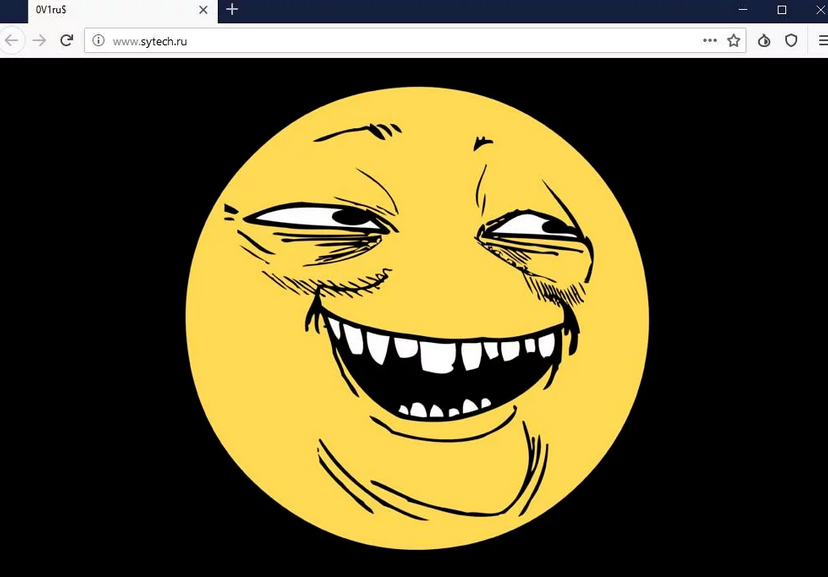 A contractor for the Russian Federal Security Service (FSB) has been hacked and secret projects that were being developed for the intelligence agency were leaked to Russian Media. These projects detail Russia's attempt to de-anonymize users on the Tor network, collect data from social networks, and how to isolate the Russian portion of the Internet from the rest of the world.

https://www.bleepingcomputer.com/news/security/russian-fsb-intel-agency-contractor-hacked-secret-projects-exposed/

According to the Russian media, SyTech has been working with FSB since 2009, in particular, they contributed to several projects for FSB unit 71330 and for fellow contractor Quantum. The company earned 40 million rubles ($635,000) from public contracts in 2018. The latest project is the development of Nalog-3 for the Main Scientific Innovation Implementation Center.
"According to the data received, the majority of non-public projects of Sytech were commissioned by military unit No. 71330, which allegedly is part of the 16th directorate of the FSB of Russia." states the website CrimeRussia."This unit is engaged in electronic intelligence, experts form the International Center for Defense and Security in Tallinn believe."
Some of the research projects accessed by the hackers were for
Russia's intelligence service, including one for deanonymizing Tor traffic.

https://securityaffairs.co/wordpress/88657/intelligence/fsb-contractor-sytech-hacked.html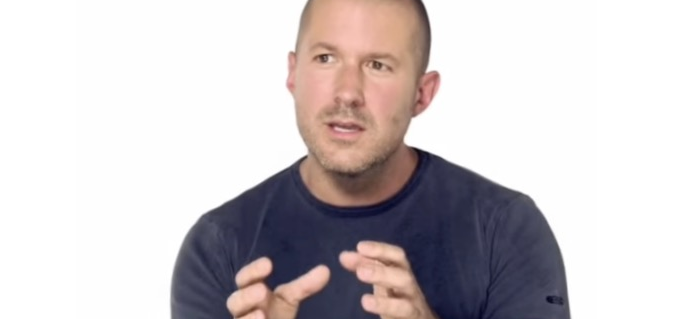 Per the different reports in Russian media, the files indicate that SyTech had worked since 2009 on a multitude of projects since 2009 for FSB unit 71330 and for fellow contractor Quantum.
Projects include:
Nautilus - a project for collecting data about social media users (such as Facebook, MySpace, and LinkedIn).
Nautilus-S - a project for deanonymizing Tor traffic with the help of rogue Tor servers.
Reward - a project to covertly penetrate P2P networks, like the one used for torrents.
Mentor - a project to monitor and search email communications on the servers of Russian companies.
Hope - a project to investigate the topology of the Russian internet and how it connects to other countries' network.
Tax-3 - a project for the creation of a closed intranet to store the information of highly-sensitive state figures, judges, and local administration officials, separate from the rest of the state's IT networks.

https://www.zdnet.com/article/hackers-breach-fsb-contractor-expose-tor-deanonymization-project/
---
Technology
No, I will not talk about Musk's Neuralink : I have already covered extensively the subject!
A funny visual project by Sheng Lam:
Spotify, YouTube, and others get reimagined as retro anime tech

The likes of Instagram, Spotify, and YouTube might all be high-tech modern internet services, but they all have their roots in another era of analog technology. Now, one artist has imagined what these services would look like if they were actually made for that bygone era, whether it's an Instagram-branded Polaroid camera, a Spotify cassette player, or a VHS tape player featuring YouTube's color scheme.
Okay, to be fair, the designs from concept artist Sheng Lam, noted by Kotaku earlier this week, don't technically name each of the services they're based on, but it would be hard not to mistake SoundKloud for SoundCloud or YooTube for YouTube.

https://www.theverge.com/tldr/2019/7/14/20690451/spotify-youtube-facebook-artist-sheng-lam-retro-anime-tech-illustrations-concepts
...only right and proper:
Alan Turing will appear on the next £50 note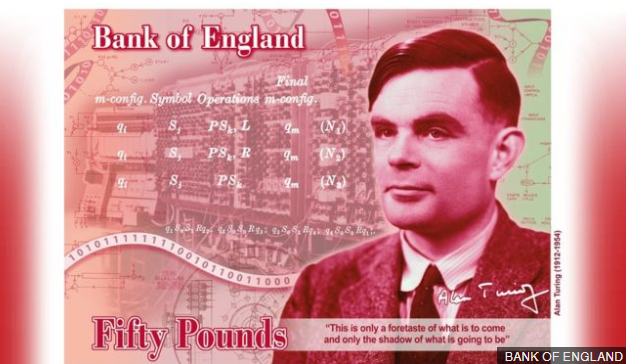 Why was Turing chosen?
The work of Alan Turing, who was educated in Sherborne, Dorset, helped accelerate Allied efforts to read German Naval messages enciphered with the Enigma machine.
Less celebrated is the pivotal role he played in the development of early computers, first at the National Physical Laboratory and later at the University of Manchester.
In 2013, he was given a posthumous royal pardon for his 1952 conviction for gross indecency following which he was chemically castrated. He had been arrested after having an affair with a 19-year-old Manchester man.
The Bank said his legacy continued to have an impact on science and society today.
The new £50 note, our first £50 printed on polymer, will celebrate Alan Turing and his pioneering work with computers. As shown in the concept image, the design on the reverse of the note will feature:
- A photo of Turing taken in 1951 by Elliott & Fry which is part of the Photographs Collection at the National Portrait Gallery.
- A table and mathematical formulae from Turing's seminal 1936 paper "On Computable Numbers, with an application to the Entscheidungsproblem" Proceedings of the London Mathematical Society. This paper is widely recognised as being foundational for computer science. It sought to establish whether there could be a definitive method by which any theorem could be assessed as provable or not using a universal machine. It introduced the concept of a Turing machine as a thought experiment of how computers could operate.
- The Automatic Computing Engine (ACE) Pilot Machine which was developed at the National Physical Laboratory as the trial model of Turing's pioneering ACE design. The ACE was one of the first electronic stored-program digital computers.
- Technical drawings for the British Bombe, the machine specified by Turing and one of the primary tools used to break Enigma-enciphered messages during WWII.
- A quote from Alan Turing, given in an interview to The Times newspaper on 11 June 1949: "This is only a foretaste of what is to come, and only the shadow of what is going to be."
- Turing's signature from the visitor's book at Bletchley Park in 1947, where he worked during WWII.
- Ticker tape depicting Alan Turing's birth date (23 June 1912) in binary code. The concept of a machine fed by binary tape featured in the Turing's 1936 paper.
Are we ready for machines to walk among us?
Boston Dynamics robots are preparing to leave the lab — is the world ready?

Each time the firm shares new footage of its machines, they cause a sensation. Whether it's a pack of robot dogs towing a truck or a human-like bot leaping nimbly up a set of boxes, Boston Dynamics' bots are uniquely thrilling.
They're also something of a Rorschach test for our feelings about the future, with viewers either basking in the high-tech splendor or bemoaning the coming robo-apocalypse. And when a parody video circulated last month showing a CGI "Bosstown Dynamics" robot turning on its creators, many mistook it for the real thing — a testament to how far the company has pushed what seems technologically possible.
But for all its engineering prowess, Boston Dynamics now faces its biggest challenge yet: turning its stable of robots into an actual business. After decades of kicking machines in parking lots, the company is set to launch its first ever commercial bot later this year: the quadrupedal Spot. It's a crucial test for a company that's spent decades pursuing long-sighted R&D. And more importantly, the success — or failure — of Spot will tell us a lot about our own robot future.

https://www.theverge.com/2019/7/17/20697540/boston-dynamics-robots-commercial-real-world-business-spot-on-sale
---
Entertainment
Do you agree with Netflix?
Netflix edits '13 Reasons Why' suicide scene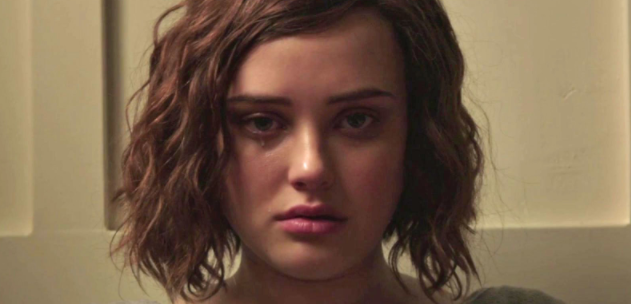 If you decide to rewatch the first season of 13 Reasons Why, don't expect to see the controversial three-minute-long scene showing Hanna taking her own life in graphic detail. Netflix and the team behind the show have decided to tone down that part of the episode ahead of the third season'sdebut and following advice from medical experts. In an announcement posted on Twitter, the team said they're aware of the ongoing debate surrounding the show and have heard concerns about that scene in particular from Dr. Christine Moutier at the American Foundation for Suicide Prevention and other experts.

https://www.engadget.com/2019/07/16/netflix-edits-13-reasons-why-suicide-scene/
Three new series, three great trailers, one welcomed comeback :
Netflix's The Witcher Makes a Play to Be the New Game of Thrones

Based on book the series by Andrzej Sapkowski that later got turned into a videogame franchise, the story follows Geralt of Rivia (Henry Cavill, aka Superman), a witcher who hunts monsters, has no emotions, and has a horse for a best friend. (This is a bold oversimplification.) It also, more importantly, has a cast full of beautiful people, grandiose sets, and lots of violence and boning—all the things that made Game of Thrones appealing to viewers who didn't care about swords or sorcery.
New trailer for HBO's Watchmen includes a nod to Rorschach's most famous line

A new trailer for Watchmen from San Diego Comic-Con has premiered, building on moments from the first trailer. Some of Watchmen's most beloved vigilante heroes, like Rorschach, appear alongside a number of new costumed heroes going about their day. There are references to Dr. Manhattan, and a previous class of vigilante fighters that longtime Watchmen fans will recognize. We even get a glimpse of Rorschach saying his famous, "all the whores and politicians will look up and shout 'Save us,' and I'll look down and whisper 'No,'" line. Or at least a nod to it.
Once again, engage: Picard trailer feels like the next Next Generation

A whopping two-minute trailer went well past "teaser" status with a smorgasbord of story, action, and detail for this CBS All-Access exclusive, all clarifying what little we knew from the first teaser in May. Picard's retirement to a vineyard was further clarified: it came, in part, because "Commander Data sacrificed his life for me." (This plot point is emphasized in the new trailer by Picard examining Data's body parts, all spread out and disconnected in a storage facility.)
Roughly two decades after that calamity, however, a mysterious, unnamed woman (Isa Briones) finds Picard on his retirement grounds and pleads with him: "Everything inside of me says that I'm safe with you." The woman's shapeshifting powers and athletic prowess are put on display before Picard returns to an apparent Starfleet outpost. That's where he declares his hunch to an admiral: "If she is who I think she is, she is in serious danger."

https://arstechnica.com/gaming/2019/07/once-again-engage-picard-trailer-feels-like-the-next-next-generation/welcomed comeback!https://arstechnica.com/gaming/2019/07/once-again-engage-picard-trailer-feels-like-the-next-next-generation/
'Westworld' Season 3 Trailer: The Robots Have Taken Over

Have we left the park? Westworld co-creator Jonathan Nolan wouldn't answer that today at the HBO series' Comic-Con panel. The theme is "New World" and from the new trailer, it looks like the robots have taken over, and are living among us — but in 2050.
As far as not leaving the park, we see Thandie Newton's Maeve living in a fantasy WWII Nazi-filled world — another Delos park? Yes, it has to be.

https://deadline.com/2019/07/westworld-season-3-comic-con-trailer-1202649722/