Also this week, a lot of SciFi news!
Entertainment
Elliot is coming back!
Mr. Robot's fourth and final season gets an October 6th premiere date in new trailer

The new trailer for the upcoming season — like the first season 4 teaser, which was released last month — is predictably light on details. But based on the creepy "Silent Night" soundtrack and the aggressively Christmas-y trappings that are shown off, it seems like the new season will take place around the holidays.
"We need to get back to work," Rami Malek's Elliot says, before being cautioned by the illusory Mr. Robot (Christian Slater) that Elliot's battle against the corporate monolith E Corp (and, more broadly, the entire institutions of finance and government) is ultimately a futile one. "This is an endless war."

https://www.theverge.com/2019/8/28/20836689/mr-robot-season-4-new-trailer-release-date-october-6th-rami-malek
Rey, are you sure?
'Star Wars: The Rise of Skywalker' Footage Shows Rey Breaking Bad?
Thanks, Aaron!
Aaron Paul says to re-watch this scene before the Netflix movie

Netflix, which confirmed the existence and release date of the movie over the weekend, hasn't given much away so far in terms of what it will consist of. From the streamer's official description: "Fugitive Jesse Pinkman (Aaron Paul) runs from his captors, the law and his past. Written and directed by Breaking Bad creator Vince Gilligan."
That bare-bones tease about the movie may have inspired Aaron to helpfully offer this refresher prior to fans diving in, come October 11:
It's a scene from episode seven of Breaking Bad's third season (titled One Minute) when Jesse rips into Walter for basically ruining his life.

https://bgr.com/2019/08/26/breaking-bad-movie-aaron-paul-scene-release-date/
---
Technology
A fascinating story:
Unix at 50: How the OS that powered smartphones started from failure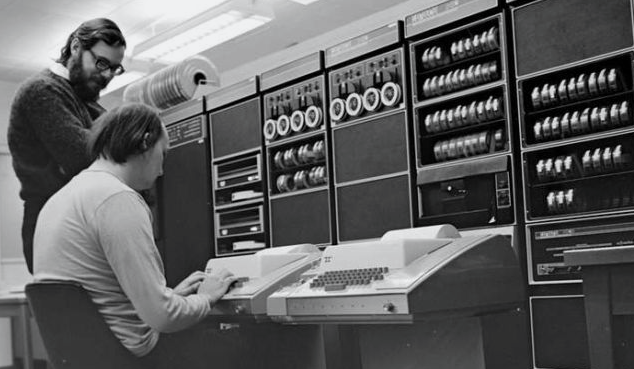 Maybe its pervasiveness has long obscured its origins. But Unix, the operating system that in one derivative or another powers nearly all smartphones sold worldwide, was born 50 years ago from the failure of an ambitious project that involved titans like Bell Labs, GE, and MIT. Largely the brainchild of a few programmers at Bell Labs, the unlikely story of Unix begins with a meeting on the top floor of an otherwise unremarkable annex at the sprawling Bell Labs complex in Murray Hill, New Jersey.

https://arstechnica.com/gadgets/2019/08/unix-at-50-it-starts-with-a-mainframe-a-gator-and-three-dedicated-researchers/
A couple of interesting news from SpaceX:
SpaceX's prototype rocket flies to its highest altitude yet during hover test

Equipped with one main engine, the vehicle flew for the first time on July 25th, but it only got about 60 feet (18 meters) off the ground, and the entire scene was shrouded in plumes of exhaust. Today, Starhopper provided a more impressive sight when it took off from SpaceX's test site in Boca Chica, Texas, slowly climbing to its target altitude of around 500 feet (150 meters). Once there, the vehicle hovered in the air a full minute, before using its engine to land gently back down on the ground.

https://www.theverge.com/2019/8/27/20833213/spacex-starhopper-test-flight-launch-boca-chica-texas-raptor-engine
Satellite internet startup Astranis books first commercial launch on SpaceX Falcon 9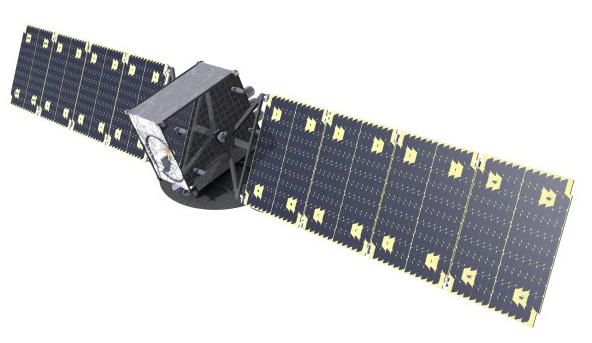 Y Combinator-backed startup Astranis is now set to launch its first commercial telecommunication satellite aboard a Falcon 9 rocket, with a launch timeframe currently set for sometime starting in the fourth quarter of next year. Astranis aims to address the market of people who don't currently have broadband internet access, which is still a huge number globally, and they hope to do so using low-cost satellites that massively undercut the price of existing global telecommunications hardware, which can be built and launched much faster than existing spacecraft, too.

https://techcrunch.com/2019/08/26/satellite-internet-startup-astranis-books-first-commercial-launch-on-spacex-falcon-9/
---
Programming
Developers of the 90s...
Let's talk about AGILE:
Agile is Dead
Here's a quiz for you. How does the first line of the Agile Manifesto begin? Let me help. It says, "We are uncovering better ways of developing software…." Stop. Notice it says, "developing software." It does not say, "leaning out your org," "paying down transformation debt," "cutting it out with this command-and-control crap," "focusing on outcomes and getting better at discovery work," "fixing your medieval budgeting system," or any of the other far more value-adding things people have tried to glom onto it. But the thing is, when people say that Agile pertains to the whole org, it's revisionist history. It's dishonest.
Notice too it begins, "We are uncovering…." It does not say, "We have received from on high…." The Snowbird signing of the Manifesto was not the work of lightening or the unseen hand. When are we going to stop pretending otherwise?

https://www.linkedin.com/pulse/agile-dead-raj-bhatia-pmp-pmi-acp/
---
Cybersecurity
The first-ever 'space cybercrime'?
NASA astronaut accused of hacking her wife's bank account from space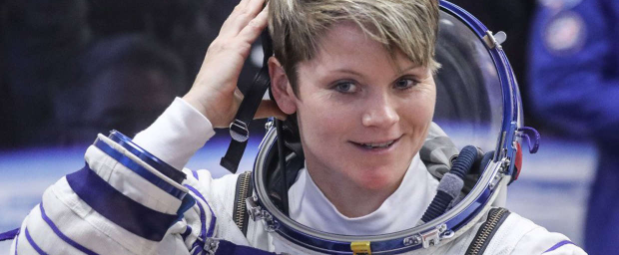 Astronauts who travel to the International Space Station have a lot on their plate. They're put to the test both physically and mentally, and conducting research while floating around in microgravity in a laboratory that's falling around the Earth is, as you might expect, stressful. Now, after a stint aboard the ISS, one NASA astronaut is dealing with accusations that she actually committed a crime while in space, and the accuser is her own ex-wife.
Anne McClain spent months aboard the International Space Station, arriving in December 2018 and returning to Earth in late June of this year. She was a member of Expeditions 58 and 59, and participated in a pair of spacewalks. As the New York Times reports, her now-ex-wife has filed a complaint that claims science wasn't her only objective while aboard the ISS.

https://bgr.com/2019/08/26/anne-mcclain-wife-crime-accusations/
It's not only the 'jailbreak flaw': take a look here.
Apple Releases iOS 12.4.1 Emergency Update to Patch 'Jailbreak' Flaw


Apple today finally released iOS 12.4.1 to fix a critical jailbreak vulnerability, like it or not, that was initially patched by the company in iOS 12.3 but was then accidentally got reintroduced in the previous iOS 12.4 update.

For those unaware, roughly a week ago, an anonymous researcher who goes by the online alias "Pwn20wnd" released a free jailbreak for iOS 12.4 on GitHub that exploited a kernel vulnerability (CVE-2019-8605) that Apple patched in iOS 12.3 in May this year.

However, the vulnerability accidentally got reintroduced in iOS 12.4 in July, making it easier for hackers to jailbreak updated Apple devices, including the iPhone XS, XS Max, and XR or the 2019 iPad Mini and iPad Air, running iOS 12.4 and iOS 12.2 or earlier.

Now, Apple has released iOS 12.4.1 to re-patch the security issue that not only allowed for jailbreaking but could have also allowed hackers or malicious applications to execute arbitrary code on a target Apple device with the highest level of privileges, i.e., system privileges.

https://thehackernews.com/2019/08/apple-ios-iphone-jailbreak.html