Yep, it's the iPhone 11's week!
Technology
Five reasons why you should not buy the new iPhone 11 Pro models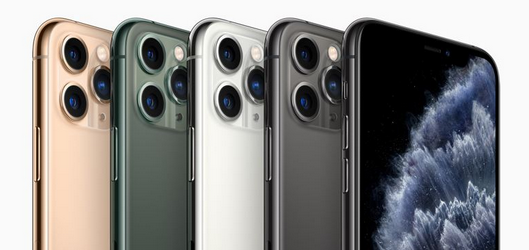 Apple officially announced the new iPhone 11 Pro and iPhone 11 Pro Max flagship smartphones. The new iPhone 11 Pro series starts at $999 and it comes with several improvements over its predecessor. Despite the improvements, I would not recommend these new devices to consumers because of the following five reasons.

https://mspoweruser.com/five-reasons-why-you-should-not-buy-the-new-iphone-11-pro-models/
The U1 chip in the iPhone 11 is the beginning of an Ultra Wideband revolution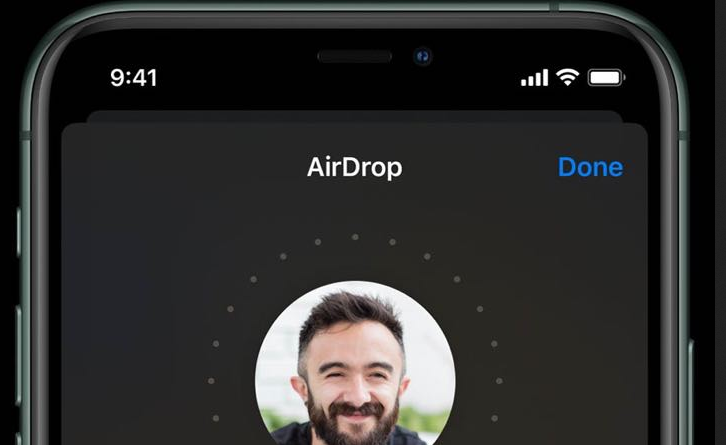 Apple likes talking about the awesome chips it designs for its iPhones, but it hates even hinting at products it hasn't yet announced. The new U1 chip—introduced with the iPhone 11 but never mentioned on stage at Tuesday's iPhone event—strikes at the heart of this conflict. Embedded in the U1 is new technology that may dramatically change how our various intelligent devices interact with each other, but Apple is only using it to make a small addition to AirDrop.
Of course, the story is more complicated. If you believe the reports that Apple is working on a tracking accessory that will let you locate just about any object with extreme precision, then the lack of a keynote mention starts to make sense.

https://sixcolors.com/post/2019/09/the-u1-chip-in-the-iphone-11-is-the-beginning-of-an-ultra-wideband-revolution/
Apple fans will deny it, but the iPhone 11 is missing a feature that's hugely important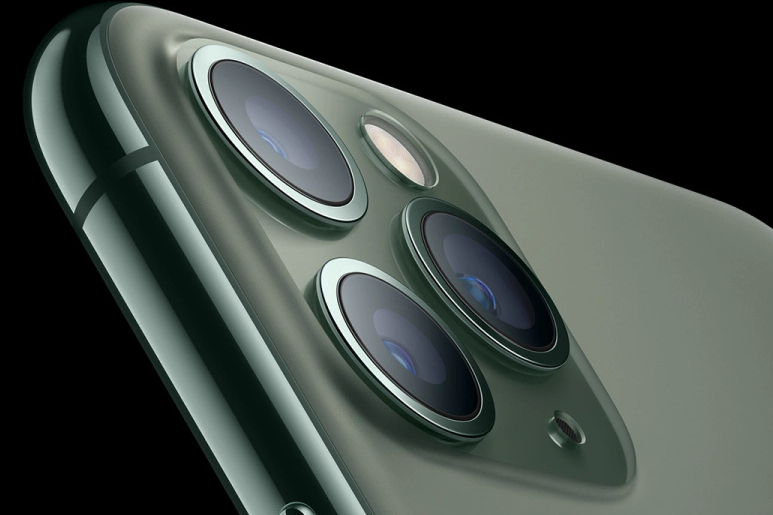 After months upon months of leaks and rumors, Apple's next-generation iPhone lineup is finally official. Were there any surprises left after all those leaks? Shockingly, there were plenty! The new iPhone 11, iPhone 11 Pro, and iPhone 11 Pro Max indeed feature many of the things we saw in insider reports leading up to Tuesday's big press conference. But leakers who are typically reliable got so much about the new iPhone lineup wrong. The phones' new designs were pictured dozens and dozens of times, but no one nailed it. The camera arrays look totally different, the finish on the back is totally different, there's no new color with a "shimmer" effect like all those Chinese smartphones, and the old mute switch has not been replaced by a tiny toggle like the one on the iPad Pro. As for features, mistakes were made there as well. No one leaked things like Spatial Audio or Slo-Mo Selfies, and the reverse wireless charging feature we heard so much about is nowhere to be found.
Apple put a hilarious Easter egg in its iPhone 11 event roundup video

Apple unveiled quite a few products earlier this week during its iPhone 11 event — not just the new iPhones we've all been waiting to see. We learned the pricing structure for Apple's new services, we got a new Apple Watch as well as trio of health studies, and a brand new affordable iPad that's even bigger than the old one.

And then there were the three new phones, including the iPhone 11, 11 Pro, and 11 Pro Max, and all their special features that needed a proper introduction. The event was rather long, and we covered all the announcements coming from Tim Cook and company as it happened. But if you want to relive it, Apple created a whimsical two-minute clip of the entire press conference and introduced a hilarious Easter egg in it.
The video recap doesn't present all of Apple's announcements in chronological order, but that's not really the point. What you should be looking for is a frame that depicts what looks like a blue screen of death, which is, of course, an iconic marker for Windows PC errors.
And that frame comes in just as the narrator reminds you that the new 10.2-inch iPad is two times faster than the best-selling PC. If you do catch that error while the video is playing at regular speed, you won't see its contents, but the blue might put a smile on your face as it's timed to perfection.

https://bgr.com/2019/09/12/iphone-11-event-roundup-video-comes-with-hilarious-easter-egg-message/
Volkswagen's bold plan to create a new car operating system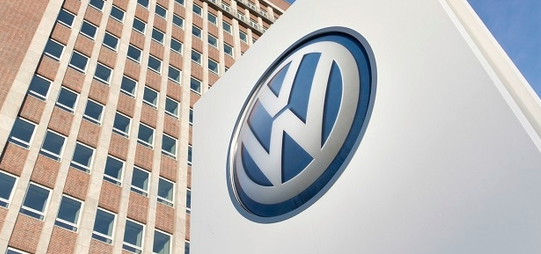 The cars we drive are increasingly defined as much by the software they run as their engines or chassis. It started slowly. Discrete electronic control units started to appear under the hood, controlling fuel management or anti-lock brakes. New functions required new code, run on new little black boxes, metastasizing to the point where today, a new car might have up to 70 different modules, with software from as many as 200 different vendors. If that sounds like a recipe for disaster, it can be. Which is why Volkswagen Group—parent company to brands like VW, Audi, and Porsche—is saying "enough!"

https://arstechnica.com/cars/2019/09/volkswagen-audi-porsche-vw-group-plans-one-os-to-rule-them-all/
---
Programming
---
Privacy
France to block the development of Facebook's digital currency Libra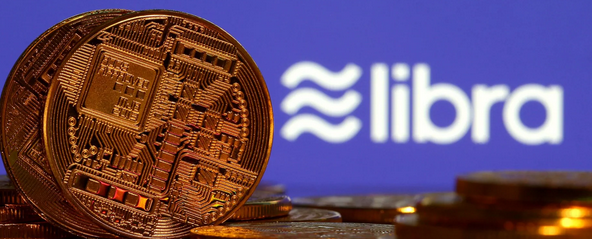 France plans to block the development of Facebook's cryptocurrency Libra in Europe, citing fears of systemic financial risks and the potential for abuse of market dominance.
Speaking at an OECD event on Thursday, French finance minister Bruno le Maire warned that the development of the digital currency would undermine"government sovereignty" and that it cannot authorise its use.
"All these concerns about Libra are serious. I therefore want to say with plenty of clarity: in these conditions we cannot authorize the development of Libra on European soil," le Maire said.

https://www.telegraph.co.uk/technology/2019/09/12/france-block-development-facebooks-digital-currency-libra/
Reverse Engineered app reveals Facebook automatically requests your phone number from carriers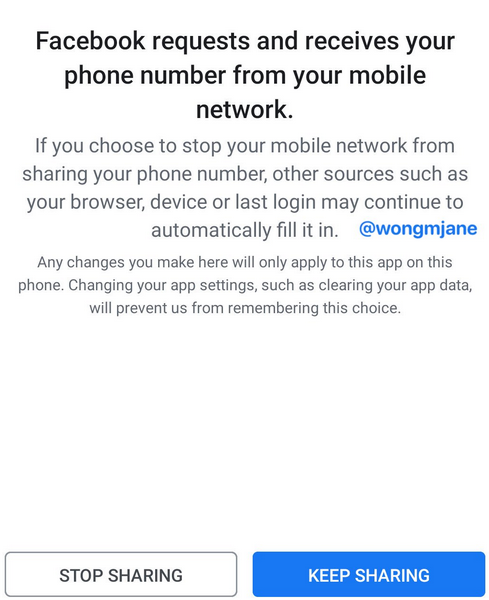 Facebook recently landed in hot water after it was discovered that they used mobile numbers users submitted for two-factor authentication to match users to their real-life friend network using the phone numbers from those friend's phone books.
This means for example that Facebook would be able to match you up with your plumber, drug dealer or a one-night stand, simply because they saved your phone number in their phone book and shared their phone book with Facebook, despite you never intended for Facebook to have this information about you.
That revelation caused a ruckus, but it seems Facebook always had the ability to get to your phone number, merely by requesting it from the carrier, presumably via an API in the phone app.
A new screen uncovered by reverse engineer Jane Manching Wong made this fact clear and made users aware that they had the ability to opt-out of this automatic data scoop.

https://mspoweruser.com/reverse-engineered-app-reveals-facebook-automatically-requests-your-phone-number-from-carriers/
---
Cybersecurity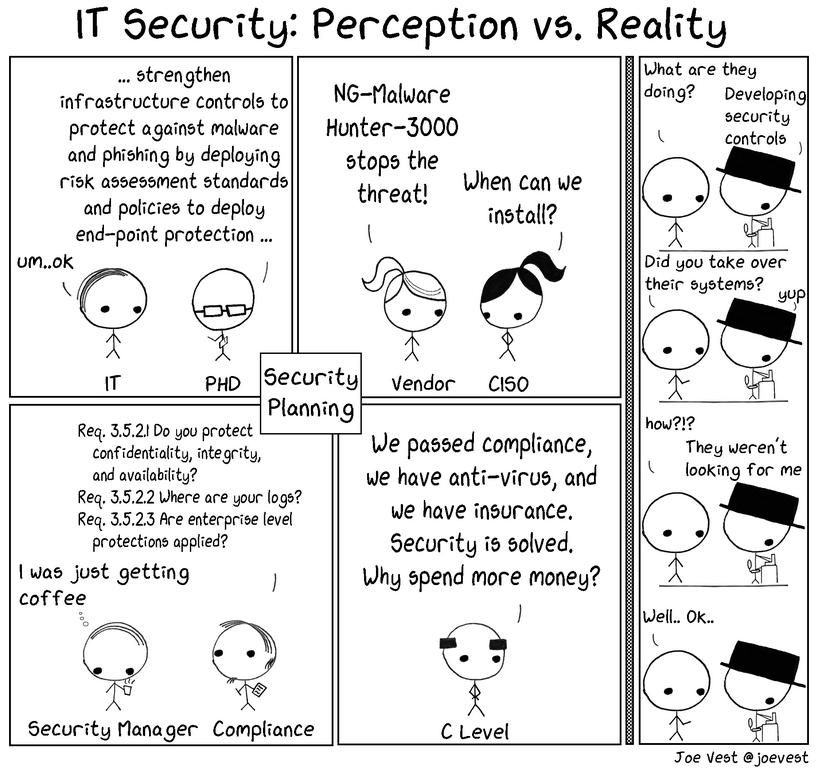 iOS 13 Passcode Bypass Lets You View Contacts on Locked Devices
Just eight days before Apple plans to release iOS 13, a security researcher has disclosed a passcode bypass that allows you to view the contacts on a locked device.
A passcode bypass is a vulnerability that allows someone to access the content on a device even when that device is locked. On iOS devices, when a device is locked, users should not be able to view the device's stored information such as contacts, pictures, messages, etc.
A new passcode bypass was publicly disclosed by security researcher Jose Rodriguez that uses a mixture of seemingly innocuous steps that when done together allow you to gain access to a devices contacts even when it is locked.

https://www.bleepingcomputer.com/news/security/ios-13-passcode-bypass-lets-you-view-contacts-on-locked-devices/
---
Music
Voodoo Child played on Gayageum
All Equipments for recording shooting and performance:
- Bose L1 compact amplifire
- Orange Crush 20RT amp
- Sony headphones MDR-7506
- Boss Disotrtion DS-1 made in Japan
- Strymon reverb BigSky
- Nux Time force delay
- Nux Loop core
- Tone Gauge Overdirve
- Moollon custum equalizer
- Nux PDI-2 Sony HDR-CX450 camera
- Adam A5X monitor speaker
- Yamaha MM8 synthesizer keyboard
- DAW: Cubase RME babyface audiocard(audio interface) MXL 2006 microphone
- Gayageum: customized 12,20,21,25 string Gayageums