How the progress bar keeps you sane, by Daniel Engber
It don't really matter if the progress bar is giving you the accurate percent done.
What matter is that it is there at all: just see it there made people feel better!
In this brief TED video, journalist Daniel Engber explain how the progress bar was born, and how it mitigates our fear of death.
---
Some hightlights
How do they actually affect the user's experience of sitting at the computer?
This graduate student named Brad Myers, in 1985, decided he would study this. He found that it didn't really matter if the percent-done indicator was giving you the accurate percent done. What mattered was that it was there at all. Just seeing it there made people feel better, and that was the most surprising thing. He has all these ideas about what this thing could do. Maybe it could make people relax effectively.
So the progress bar at least gives you the vision of a beginning and an end, and you're working towards a goal. I think in some ways, it mitigates the fear of death. Too much?
---
About the speaker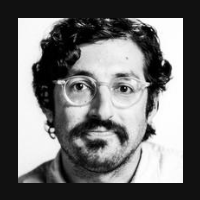 Daniel Engber explores science and culture as an journalist for Radiolab, the New York Times, Slate and Wired, among others.
He studied literature at Harvard College and neuroscience at the University of California, San Francisco and has won several awards for his writing, including the National Academies of Science Communication Award in 2012.