Internet Archive: a paradise for retrogamers!
The Internet Archive is a nonprofit digital library that archives digital versions of computer games, books, audio recordings and videos.
For vintage games lovers, Internet Archive has been preserving and adding games from the '70s, '80s and '90s on a regular basis, all playable in the web browser.
In 2013, Internet Archive started a project called Console Living Room, a collection of console video games from the 1970s and 1980s: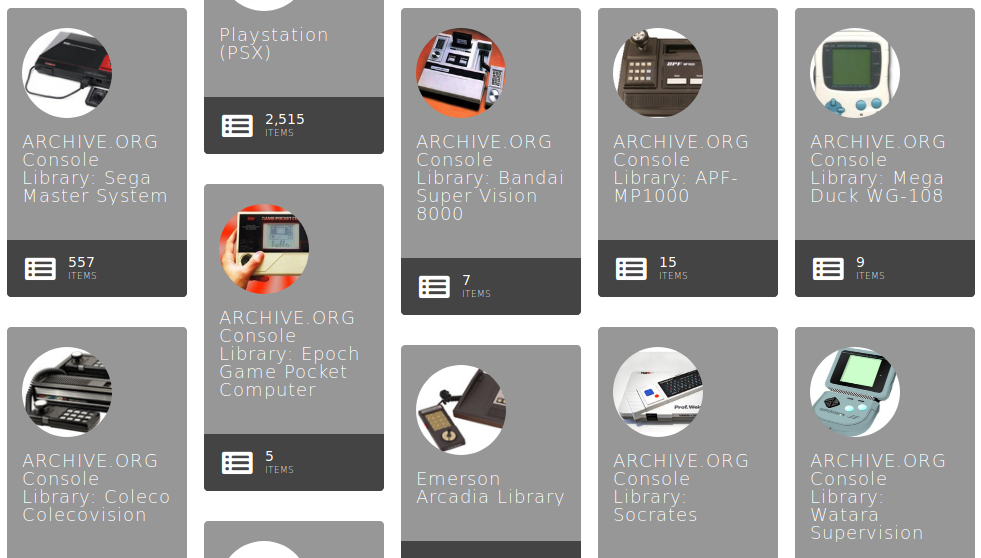 Like the Historical Software collection, the Console Living Room is in beta – the ability to interact with software in near-instantaneous real-time comes with the occasional bumps and bruises. An army of volunteer elves are updating information about each of the hundreds of game cartridges now available, and will be improving them across the next few days. Sound is still not enabled, but is coming soon. Faster, more modern machines and up-to-date browsers work best with the JSMESS emulator.
Then, last year, the site added more than 200 retro LCD and LED games: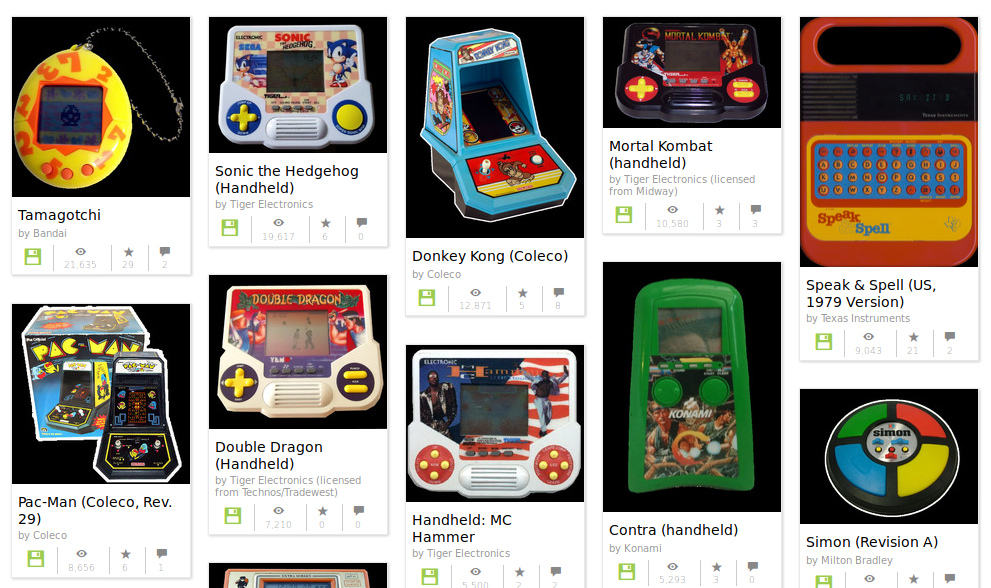 This collection of emulated handheld games, tabletop machines, and even board games stretch from the 1970s well into the 1990s. They are attempts to make portable, digital versions of the LCD, VFD and LED-based machines that sold, often cheaply, at toy stores and booths over the decades.
We have done our best to add instructions and in some cases link to scanned versions of the original manuals for these games. They range from notably simplistic efforts to truly complicated, many-buttoned affairs that are truly difficult to learn, much less master.
They are, of course, entertaining in themselves – these are attempts to put together inexpensive versions of video games of the time, or bringing new properties wholecloth into existence. Often sold cheaply enough that they were sealed in plastic and sold in the same stores as a screwdriver set or flashlight, these little systems tried to pack the most amount of "game" into a small, custom plastic case, running on batteries. (Some were, of course, better built than others.)
They also represent the difficulty ahead for many aspects of digital entertainment, and as such are worth experiencing and understanding for that reason alone.
Finally, last week released 2,500 MS-DOS games that includes action, strategy and adventure titles:
Another few thousand DOS Games are playable at the Internet Archive! Since our initial announcement in 2015, we've added occasional new games here and there to the collection, but this will be our biggest update yet, ranging from tiny recent independent productions to long-forgotten big-name releases from decades ago.
This new release is the result of the the efforts of eXoDOS, a project that has been working on the preservation of MS-DOS games: their aim is to make sure that every MS-DOS game, from the original ancients to modern-day creations that are designed to work with the OS, are preserved for years to come.
However, eXoDOS doesn't just preserve the software, but also works to ensure that all of the games are also playable, regardless the hardware and setup they require may be.
So, the Internet Archive has been archiving several of these MS-DOS games so that people can play them directly from the site, using an online version of DosBox.
The usual caveats apply: Sometimes the emulations are slower than they should be, especially on older machines. Not all games are enjoyable to play. And of course, we are linking manuals where we can but not every game has a manual.
---
References