Over the past seven days, i've read a lot of interesting news.
So, today let's talk about the BerlusconiMarket shutdown, LulSecITA and FifthOfNovember, ransomware attack on a hospital, GoLang birthday, Apple vs. Electron, EA and VisualStudio, GraphQL, strange naming policies for tech products.
Then, some Facebook related news (new brand, data leaks and facial recognition) and a couple of link focused on science, about Fabiola Gianotti and the Paris Agreement.
Finally, two articles about the making-of of Pixar and AppleTV+ shows.
Cybersecurity
Italian law enforcement shut down the 'Berlusconi market' black market and arrested three suspected of being its administrators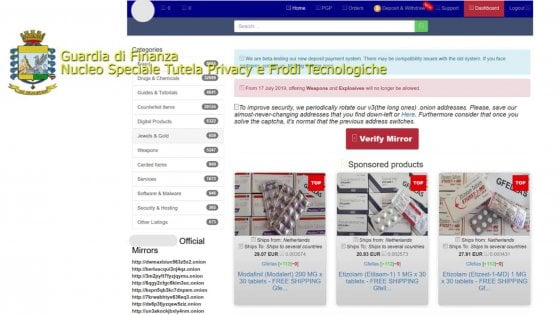 The investigation, started last May as part of an investigation dubbed the Darknet operation. The police were investigating the traffic and sale of narcotic substances and identified a vendor, known in the Dark Web environment as g00d00. During the operation, law enforcement agents seized 2.2 kg of drugs (cocaine, ketamine, MDMA) that were ready to be marketed on the black marketplaces along with 163 ready-made ecstasy tablets and 78 stamps impregnated with LSD.
The analysis of personal computers, notebooks, and smartphones seized during the operation allowed the investigators to trace the administrators of the Black Market called Berlusconi Market.
Since January 2019, Berlusconi Market represented the most important Dark Web market place, both in terms of quantity of items for sale and the volume of trade with over 100,000 announcements of illegal products.
From January 2019 'Berlusconi market' represented the most important dark web market with over 100,000 announcements of illegal drugs and weapons products. Sellers were also offering for sale fake documents and banknotes.
"It is the fourth investigation in the world aimed at making the dark web inoffensive". said
the chief prosecutor of Brescia, Carlo Nocerino. "This is the fourth operation after those of the US FBI and the Dutch Police agsinst
Silk Road, AlphaBay and Hansa Market." "According to those who investigate "the Berlusconi Market is the fourth example in the world of the Black Market of the Dark web today that is no longer operational".
Anonymous and LulzSecITA hacked professional orders and telephone operator Lyca Mobile
The #FifthOfNovember has arrived, the Italian branch of Anonymous and LulzSecITA hacked websites of professional orders, prefecture of Naples, and also the telephone operator Lyca Mobile.
The Million Mask March, also known as "Operation Vendetta" is a worldwide, annual protest associated with the hacktivist group Anonymous occurring annually on Guy Fawkes Day, the 5th of November. The motivations for the protests vary, they include corruption in politics, demilitarization, police violence, and environmental activism.
Italian hacktivists claim to have hacked the Chamber of Deputies, the prefecture of Naples, the order of the lawyers of Arezzo, Grosseto and Perugia, the Environment Agency in the Abruzzo and Puglia regions and many other sites.
The popular group of Italian hacktivists LulzSecITA also joined the protest and hacked the Italian site of the telephone company Lyca Mobile.
Brooklyn Hospital Loses Patient Data In Ransomware Attack

A ransomware attack hitting several computer systems at the Brooklyn Hospital Center in New York caused permanent loss of some patient's data. The hospital tried to recover the data but all efforts were in vain. This indicates that a ransom for decrypting the files was not paid.

The attack occurred in late July but the hospital acknowledged it publicly only last week, following what the institution calls "an exhaustive investigation," and after undertaking "diligent remediation efforts."

Attempts to recover the encrypted records, however, remained fruitless, the hospital informs in a public notification. Not all patients are impacted by the incident but there is no estimation on how many are.
---
Programming
Go Turns 10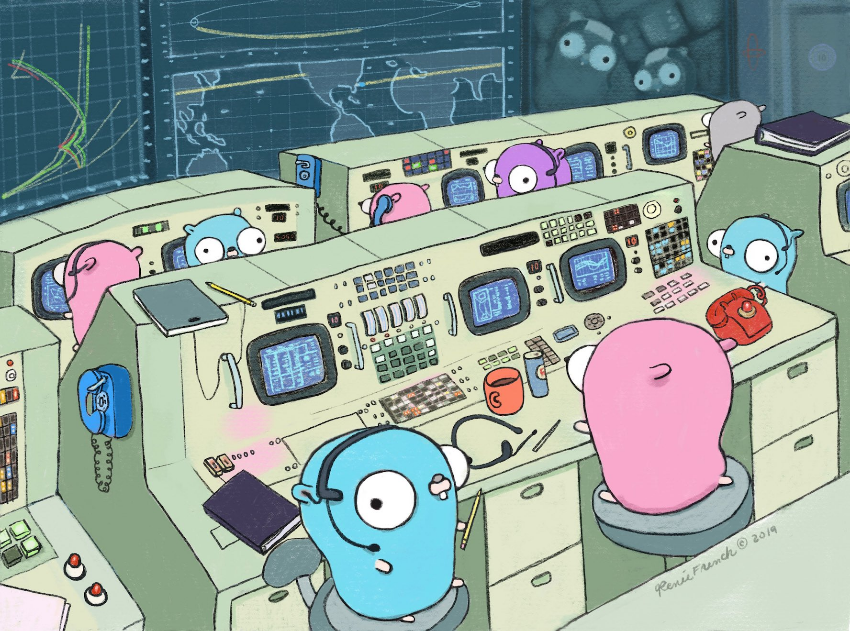 Russ Cox, for the Go team
8 November 2019
Happy birthday, Go!
This weekend we celebrate the 10th anniversary of the Go release, marking the 10th birthday of Go as an open-source programming language and ecosystem for building modern networked software.
Apple Is Trying to Kill Web Technology

The Mac App Store has quietly started rejecting apps made with a popular tool called Electron that allows developers to base all of their apps on the web-based code. Some of the most popular apps in the App Store, like Slack, Spotify, Discord, and WhatsApp, fall into this category.
In a discussion on the programming community Github, several developers say rejections for apps that they built using Electron — which would were approved in the past — came with an explanation that these apps "attempt to hide the use of private APIs," which are APIs built for Apple's internal usage, rather than for third-party developers. Using private APIs to build public-facing apps is commonly frowned upon because they may change or break over time, and Apple bans apps that use them.
EA and Visual Studio's Linux Support

EA is using Visual Studio's cross-platform support to cross-compile on Windows and debug on Linux. The following post is written by Ben May, a Senior Software Engineer of Engineering Workflows at EA. Thanks Ben and EA for your partnership, and for helping us make Visual Studio the best IDE for C++ cross-platform development.
At EA our Frostbite Engine has a Linux component used for our dedicated servers that service many of our most popular games. When we saw that Microsoft was adding support for Linux in a workload in Visual Studio, this caught my interest! At EA our game developers are used to a Windows environment for development so we thought that forcing them to develop in a Linux environment directly would be a difficult ask, so we decided to use clang and cross-compile from Windows and target Linux. Initially we had wired this up ourselves using Visual Studio Makefile Projects which called make to build our source, and then used a variety of tools to copy binaries over ssh to Linux machines, then wrote tooling to startup gdbserver on the remote Linux machine to be able to debug from PC. After the release of the Visual Studio Linux Workload, we found that Microsoft had basically wrapped up all of the tools/processes up nicely into a Visual Studio Workload we could ask our Developers to install and be able to debug directly in Visual Studio! So far the integration with WSL and remote debugging the workload provides has been a success and has drastically cleaned up our tools/processes surrounding Linux debugging/development. Our developers have been really happy with the improved experience.
I will now explain in more detail what we actually do.
GraphQL Search Indexing
Almost a year ago we described our learnings from adopting GraphQL on the Netflix Marketing Tech team. We have a lot more to share since then! There are plenty of existing resources describing how to express a search query in GraphQL and paginate the results. This post looks at the other side of search: how to index data and make it searchable. Specifically, how our team uses the relationships and schemas defined within GraphQL to automatically build and maintain a search database.
---
Technology
The Absurdity of Naming Tech Products

Apple started with just iPhone (no "the"). That was a good start. But immediately after that came iPhone 3G. The name was explaining that it had 3G capabilities, but it's annoying that the second device had a three in its name.
Next was iPhone 3GS. Now there was a 3, which was good, but it seemed more by luck than judgment. The S apparently stood for "speed," which was a little weird as each new phone is always faster than the previous one.
Then came iPhone 4. Excellent, back on track with numbers. That was followed by iPhone 4S, only this time the S stood for "Siri." After that was iPhone 5 (the sixth iPhone), then iPhone 5S, where the S stood for "security" because of the fingerprint reader. Was this just luck or were they trying to make alternate versions stand for something beginning with S? To have one iPhone with an S on the end is unfortunate, but to have three smacks of carelessness. There was also iPhone 5C, where C stands for "color" because it came in different colors. The 5S came in different colors too, but the 5C came in more colors, so that's why it got the name.
Next was iPhone 6, the ninth iPhone. And the 6 Plus, which just counted as the 6, only bigger. Apple was starting to follow a regular pattern. The iPhone 6 was followed by the 6S. This time the S stood for "screen," because it had a feature that definitely wasn't a gimmick called 3D Touch. Some people started to say that maybe S should just stand for "successor" so they didn't have to keep coming up with features beginning with the letter S every other year.
A few months later, the iPhone SE was announced. This stood for "special edition," which was a bit of an oddball. But after it came iPhone 7, so we were back on track.
The next time there was an event, all hell broke loose and Apple launched the iPhone 8 and iPhone X (pronounced "10") on the same day. No sign of iPhone 9 or iPhone 7S. What is it with these big companies avoiding the number nine? Do they just really love the joke "Why was six afraid? Because seven 'eight' nine?"
iPhone X was followed by iPhone XS (notpronounced iPhone "excess," even though many thought that was a good description of its price tag). By this point everyone gave up trying to make the S stand for anything. Apple also released the XR (pronounced iPhone "10-er," because it was the budget iPhone). Under pressure, Phil Schiller finally cracked and admitted that the letters didn't stand for anything at all. "I love cars and things that go fast, and R and S are both letters used to denote sport cars that are really extra special," he said. Oh, what's in a name anyway! An iPhone XS by any other name would photo as sweet.
This year, Apple decided Roman numerals weren't cool anymore so they went back to numbers with iPhone 11. All this from a company that got a round of applause when they renamed OS X to macOS so that it lined up nicely on a slide with iOS, tvOS, and watchOS.
Facebook unveils new logo to distinguish company from its products and services

Facebook confirmed in August that WhatsApp and Instagram were set for a name change as part of its efforts to be clear about the products and services it owns. Today, the social networking giant announced a new logo that it hopes will distinguish the company as a hollistic brand that encompasses the Facebook app, Instagam, WhatsApp, and more.

The new logo will go live over the coming weeks and it will be incorporated into Facebook's products and marketing materials. The firm is also setting up a new company website.
The wordmark uses custom typography with rounded corners and capitalization, representing a distinction between Facebook and the services under its name.
Election manipulation using social media is at 'crisis' point, report warns

Social media platforms such as Facebook and Twitter are in 'crisis' due to increased electoral manipulation and mass surveillance on the platforms, according to a new report.
The Freedom on the Net 2019 report, carried out by human rights watchdog Freedom House, claims that free speech and privacy on the internet has declined for the ninth consecutive year.
"Internet freedom is increasingly imperiled by the tools and tactics of digital authoritarianism, which have spread rapidly around the globe," say the report's authors, Adrian Shabhaz and Allie Funk.
"Repressive regimes, elected incumbents with authoritarian ambitions, and unscrupulous partisan operatives have exploited the unregulated spaces of social media platforms, converting them into instruments for political distortion and societal control."
The authors claim that politicians in 38 of the 65 countries surveyed "employed individuals to surreptitiously shape online opinions", a record high.
The report, compiled by 70 analysts, also highlights a rise in 'cross-border influence', citing Russian interference in the 2016 election as a starting point. It claims that authoritarian countries such as China, Iran and Saudi Arabia have increased their efforts to influence foreign politics.
---
Privacy
Facebook fought to keep a trove of thousands of explosive internal documents and emails secret. They were just published online in full.
An explosive trove of nearly 4,000 pages of confidential internal Facebook documents has been made public, shedding unprecedented light on the inner workings of the Silicon Valley social-networking giant.
On Wednesday, the investigative reporter Duncan Campbell released a vast swathe of internal emails, reports, and other sensitive documents from the early 2010s that detail Facebook's internal approach to privacy and how it worked with app developers and handled their access to user data.
The documents were originally compiled as part of a lawsuit that the startup Six4Three brought against Facebook for cutting off its bikini-photo app's access to the developer platform. The documents were supposed to remain under seal — but they were leaked.
DNA testing startup Veritas Genetics confirms data breach

Veritas Genetics, a DNA testing startup, has said a data breach resulted in unauthorized access of some customer information.
The Danvers, Mass.-based company said its customer-facing portal had "recently" been breached but did not say when. Although the portal did not contain test results or medical information, the company declined to say what information had been stolen — only that a handful of customers were affected.
The company has not issued a public statement, nor has it acknowledge the breach on its website.
Spokesperson Rodrigo Martinez denied there was a data "theft" but provided no evidence for the claim. Its statement did not elaborate on the breach.
Bloomberg first reported the news.
A better internet is possible. I've seen it.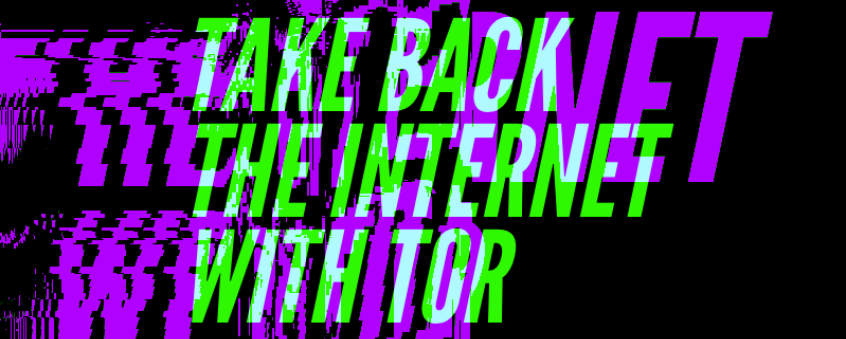 I know that a better internet is possible. In fact, it once existed. I started using the internet in the mid-90s, with a dial up connection in my family's house in Brazil. Even though my parents didn't have a lot of extra money, they wanted to make sure that my siblings and I had a chance to explore the internet. I loved getting online because I could go down an infinite rabbit hole of hyperlinks, learning and discovering new things, and I could talk to all kinds of people without having to reveal my real name or my real identity. Who I was in the physical world didn't matter when I got online.
My interest in the internet transitioned easily from user to service provider. My first big project was running free software that allowed anyone to publish news (articles with full media support, video, audio, and photos) without having to create an account. You could use any name you wanted—and whoever hosted these sites wouldn't log the IP addresses of the people publishing content.
Facebook is testing a facial recognition tool to verify your identity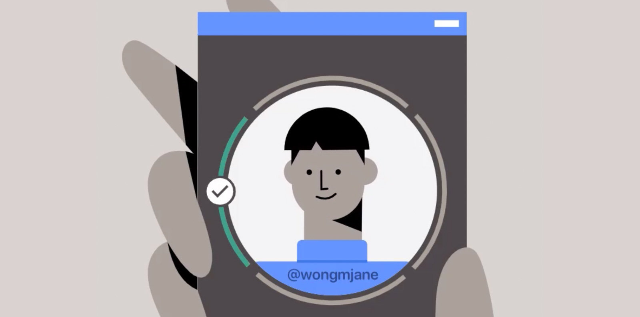 Facebook isn't entirely shying away from facial recognition, it seems. Code explorer Jane Manchun Wong has discovered a reference to a facial recognition system in Facebook's mobile app that would verify your identity. You'd have to take a "video selfie" where you look in different directions to give Facebook a more complete view of your face. It would bit like Apple's Face ID and similar systems, but there's no evidence it would require a depth sensor.
Facebook vows that "no one else" will see the video and that it'll delete the clip after 30 days, although that's not quite as secure as systems like Face ID (which doesn't allow data to leave the device, and only captures "mathematical representations" of your face).
There's also mention of an updated process for submitting your ID photo for account verification. It's decidedly less sophisticated and simply involves snapping a photo of your ID on a flat, well-lit surface and submitting the picture.
We've asked Facebook for comment. Code like this isn't necessarily a guarantee that a feature is coming -- it sometimes represents a test for something that might never see the light of day.
---
Science
CERN Council appoints Fabiola Gianotti for second term of office as CERN Director General

At its 195th Session today, the CERN Council selected Fabiola Gianotti, as the Organization's next Director-General, for her second term of office. The appointment will be formalised at the December Session of the Council, and Gianotti's new five-year term of office will begin on 1 January 2021. This is the first time in CERN's history that a Director-General has been appointed for a full second term.
"I congratulate Fabiola Gianotti very warmly for her reappointment as Director-General for another five-year term of office. With her at the helm, CERN will continue to benefit from her strong leadership and experience, especially for important upcoming projects such as the High-Luminosity LHC, implementation of the European Strategy for Particle Physics, and the construction of the Science Gateway," said President of the CERN Council, Ursula Bassler. "During her first term, she excelled in leading our diverse and international scientific organisation, becoming a role model, especially for women in science".
Bye Bye, Paris Agreement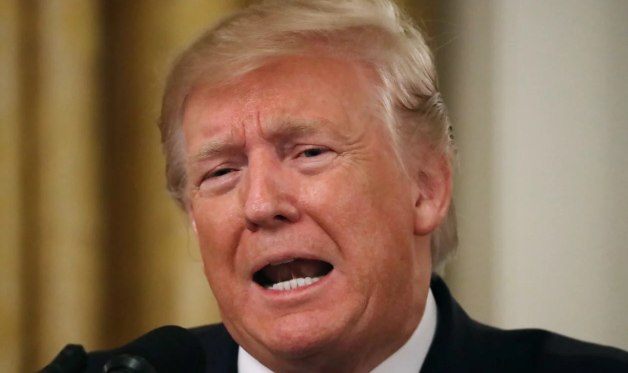 The White House began its formal process to pull the United States out of the Paris Agreement on Monday.
It comes as no surprise—seemingly everyone has been biting their nails, staring at their screen waiting on the announcement. Though Donald Trump said back in June 2017 that he'd take this grave step, his administration couldn't actually launch the process until now. November 4, 2019, marks two years since the international agreement became official, and the official date that signatories would be allowed to back out under its agreements.
---
Entertainment
The tech of PIXAR: Piper – daring to be different

Piper is the kind of film that elicits disbelief, a film that allows you to admire the beauty of the imagery and yet also marvel at its technical prowess. As with any Pixar film, the focus is on the story, and this is where RenderMan was able to help the artists and the tools development team with the creative edge that the Director needed to tell this remarkable story.
Piper tells the story of a daring bird who is confronted with a tough problem as it tries to approach it creatively and collaboratively, a fitting parallel for the challenges and solutions the development team faced as they approached the beautiful golden sun-drenched beach of Piper.
For the first time, this project came from Pixar's tools department, which is in charge of creating the cutting edge technology responsible for the wonderful imagery present in all Pixar films. Piper was also the only short at Pixar which was started in REYES and transitioned into RIS. Development was done very early on with REYES' plausible hybrid-raytracer.
Building the world of Apple TV+'s 'See'
Apple TV+'s new sci-fi/fantasy series See imagines a future in which the the vast majority of the human race has been wiped out by a deadly virus. Those who survived the epidemic have become blind. The series begins many years after the virus has died out, and blindness has become a uniform, hereditary trait.
See centers around Baba Voss (Jason Momoa) and Paris (Alfre Woodard), the leaders of the Alkenny tribe. In the show's first episode, Baba Voss's partner, Maghra (Hera Hilmar), gives birth to twins who are able to see.