Simon Weckert Google Maps Hack: a hoax?
Is it really possible to create a fake traffic jam on Google Maps?
According to ArsTechnica [1] and TheRegister [2], the german artist Simon Wecker realized a performance art piece, named "Google Maps Hacks", walking around the roads of Berlin pulling a small hand cart behind him.
Inside the cart were 99 smartphones connected to Google Maps for driving directions: the goal was fool the Google's systems into believing that there is a severe traffic jam in the area. Even when there is no traffic jam in reality.
However, looking at photos (and video) published by Wecker [3], I noticed something strange, for example: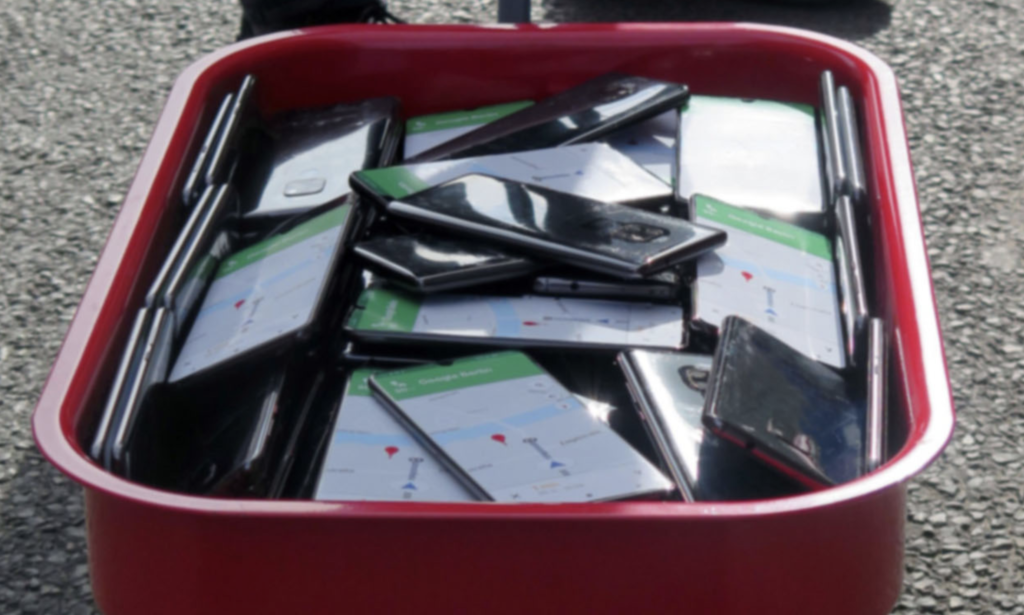 First: Is this small cart able to contain 99 smartphones?
Then: are the screens bright enough to show what they have on the screen in full sun, and with shadows on their surface?
And finally: are the screens of these smartphones so bright that they appear extremely white while under daylight?
---
So, Is it a fake?
I discovered that also Paolo Attivissimo has the same doubts [4] regarding the photos published on Wecker's website.
In my opinion, the "artistic performance" may be technically real (GMaps' behaviour should be true, with a large number of devices): however, for "stage requirements" the photoshoot may have been performed using a set of fake phones. (Occam's razor?)
---
References