"The first rule of any technology used in a business is that automation applied to an efficient operation will magnify the efficiency. The second is that automation applied to an inefficient operation will magnify the inefficiency." - Bill Gates
Coronavirus Genome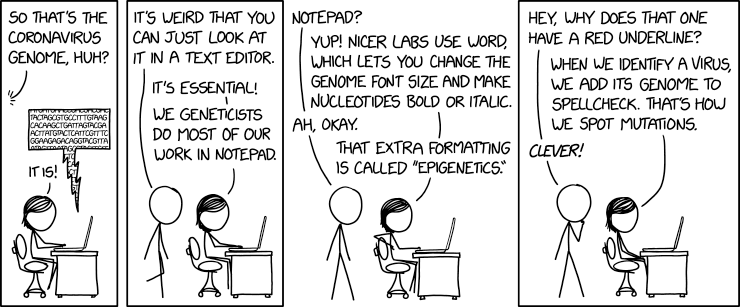 ---
We Have The First-Ever Credible Evidence of Someone Killed by a Falling Meteorite
Researchers have finally found credible records of someone being killed by a falling meteorite.

On 22 August 1888, according to multiple documents found in the General Directorate of State Archives of the Presidency of the Republic of Turkey, a falling meteorite hit and killed one man and paralysed another in what is now Sulaymaniyah in Iraq.

This constitutes, according to researchers, the first-ever known proof of death by meteorite strike. And it hints there could be more such records out there, hiding in archives, waiting to be discovered.

Earth is not an unassailable fortress. It's under a constant bombardment of space rocks; it's estimated that millions of meteors per day hit the atmosphere. To be fair, not many of them survive atmospheric entry.

But, according to NASA's fireball database, at least 822 have been big enough to explode in the atmosphere since 1988, raining down meteorite debris. And some scientists believe that up to 17 meteors could hit Earth's surface every day.
---
Music theory meets game theory in 400+ episodes of a great game-music podcast
If you need entry points for a new podcast, the eight-year-old Super Marcato Bros. Video Game Music Podcast has quite a few.

If you're a video game fan, then its 400+ episodes probably include a few of your favorite series. If you're not a video game fan but appreciate good music, the eclectic catalog of episodes posted over its eight-year history is likely to include your favorite genre—and a deep dive into musical theory through refreshing eyes. Beyond the show's longevity, Super Marcato Bros. is noteworthy because of the journey its hosts have taken from simply appreciating video game music to becoming game-music composers themselves.
---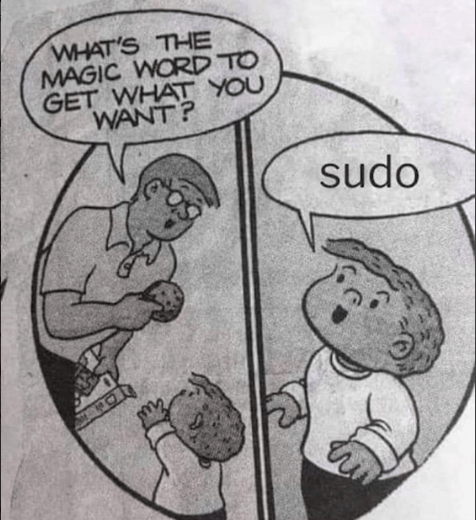 ---
The coronavirus pandemic is getting the 'total attention' of the Gates Foundation
Microsoft founder Bill Gates expects his foundation to work "almost entirely" on the coronavirus pandemic in the near future, the Financial Times reported. The Bill & Melinda Gates Foundation has a $40 billion endowment, and has worked on HIV and malaria and polio eradication. But Gates said the foundation has shifted most of that focus to work on the coronavirus.

"This has the foundation's total attention," Gates told the FT. "Even our non-health related work, like higher education and K-12 [schools], is completely switched around to look at how you facilitate online learning."
---
Apple and Google give devs a first look at their COVID-19 tracking API
Just as we expected, Apple and Google aren't wasting any time getting developers ready for their coronavirus tracking collaboration. Today, the companies announced that they're seeding the first versions of their COVID-19 exposure API to devs working together with public health authorities. It's sort of like a beta release, which will hopefully let developers kick the tires and prepare for the API's full release in mid-May.

The two companies have already detailed their privacy measures for the pandemic tracking API. Most importantly, they plan to encrypt Bluetooth metadata. They're also implementing policies like generating smartphone keys randomly every day, so you can't easily be associated with a single device. Additionally, they say the API will only be able to track contact with others for 30 minutes at most, and that transmission risk level will only be calculated on users'
---
Apple and Google release first seed of COVID-19 exposure notification API for contact tracing app developers
Apple and Google have released the very first version of their exposure notification API, which they previously called the contact tracing API . This is a developer-focused release, and is a seed of the API in development with the primary intent of collecting feedback from developers who will be using the API to create new contract tracing and notification apps on behalf of public health agencies.

Last week, Apple CEO Tim Cook told EU Commissioner Thierry Breton that the API would be arriving shortly, and this version is indeed now available – albeit to a specific and limited group that includes select developers working on behalf of public health authorities globally, according to the companies. This is a test release that's intended to provide the opportunity for development and feedback in advance of the API's public release in mid-May, at which time developers will be able to use the software feature on devices with publicly available apps released through the iOS and Google software stores, respectively.
---
Neural net-generated memes are one of the best uses of AI on the internet
I've spent a good chunk of my workday so far creating memes thanks to this amazing website from Imgflip that automatically generates captions for memes using a neural network. I'm addicted because the site A) takes the pressure off trying to be clever by auto-filling the captions; B) actually, somehow, regularly generates clever captions; and C) sometimes creates captions that make no sense, which are hilarious anyway.

You can pick from 48 classic meme templates, including distracted boyfriend, Drake in "Hotline Bling," mocking Spongebob, surprised Pikachu, and Oprah giving things away. To generate meme captions, you just have to click on the meme template on the top of the page. If you don't like what the site serves up, or you just want to see what other ridiculous caption you might get, you can click a refresh button to get a new caption for the same meme. If you want to use an entirely different meme image, you just have to click over to another one.
---
From The Avengers to Fifty Shades—Audi explains its product placement
One of the more jarring things about movies for the last couple of decades, to me at least, has been the heavy product placement that comes with the price of admission. You know the sort of thing—a shot that needlessly lingers on a beer bottle's label or a car's badge before moving to the actual drama of a scene. Sure, it gets the product in front of the audiences' eyeballs, but it often ruins any suspension of disbelief that was going on at the time. But on Wednesday, Audi gave us a look at the other side of that equation by posting a Q&A with Kai Mensing, its head of international product placement.

Mensing has been in his role for a decade now, during which time we've seen Audis show up in, among other things, Transformers: Age of Extinction as well several Marvel movies and (to my surprise, because I haven't seen them) the various Fifty Shades films.

But the car company has been helping movie makers with cars for a lot longer—Mensing points to E.T. the Extra-Terrestrial as the first, which saw an Audi 5000 sedan share a little screen time with the brown wrinkly alien and his young costars. The company also provided a first-generation S8 sedan for what might have been the last truly good car chase movie—John Frankenheimer's Ronin. (Frankenheimer was a true petrolhead and director of 1966's Grand Prix, so the man knew how to film things on four wheels.)
---
Intel's flagship 10th-gen desktop CPU has 10 cores, reaches 5.3GHz
It's about time. After months of leaks and rumors, Intel has pulled back the curtain on its 10th generation "S-series" desktop chips, with the Core i9-10900K leading the pack. For around $500, you'll get a 10-core processor that can reach up to 5.3GHz, with a base speed of 4.9GHz. And best of all, it's an actual 10th-gen chip, unlike the confusingly-named X-series processors Intel launched last fall.

If you're not willing to spend that much on a new CPU, you've also got plenty of cheaper options. The i7-10700 looks like more of a deal, with most of the speed you'll find on the i9 chips, and its unlocked variant might be decently overclockable. This time around, every Core CPU also features hyperthreading — even the lowly i3 models! —for better multitasking support. At this point, Intel has to throw in as many bells and whistles as it can to compete with AMD's excellent Ryzen 3000 chips -- especially the powerhouse $499 12-core Ryzen 9 3900X.
---
SpaceX, Blue Origin and Dynetics will build human lunar landers for NASA's next trip back to the Moon
NASA has selected the companies that will provide them with the human landing system for their Artemis Moon missions, including a lander vehicle which will carry astronauts from space to the lunar surface for the first time since 1972. Blue Origin, SpaceX and Dynetics were picked from a larger field of competitors to develop and build human landing systems (HLS) to carry the first woman and the next man to the Moon, a goal which NASA still hopes to accomplish by 2024.

SpaceX's Starship was selected as a lander that will launch using the SpaceX Super Heavy rocket. Starship is the spacecraft that SpaceX currently has in development, which is designed as a fully reusable spacecraft for missions to orbit, to the Moon and to Mars . Super Heavy is also currently in development, and will act as a fully reusable booster that's capable of propelling the large mass of Starship to orbit with a full payload. Starship as a lander choice is an interesting one, because it's a very different model and design from landers that have made the trip previously.

Blue Origin's Blue Moon is more traditionally designed, as far as dedicated landers go, and involves a multipart descent and ascent system that's less integrated than Starship. At last year's International Astronautical Congress, Jeff Bezos presented a more detailed look at Blue Origin's bid for the job, along with his partners and what roles they'll play. That "national team" sees Lockheed Martin building the 'ascent element' part of the launch system, which will provide liftoff for their HLS, while Northrop Grumman will provide the system for transferring the lander craft from the launch vehicle to its descent position, and then Blue Origin is building the lander and the descent system for actually bringing it down to the Moon's surface. Draper is providing avionics and descent guidance.