TrickGate: a shellcode-based packer undetected for years
TrickGate is a shellcode-based packer that has been operating successfully and undetected for over six years.
It is offered as a service to other threat actors to help hide malware payloads behind a layer of wrapper code and bypass security solutions installed on a target host.
According to Check Point Research, TrickGate has primarily targeted the manufacturing sector, with lesser attacks in the education, healthcare, government and financial sectors. The most common malware used in the attacks are FormBook, LokiBot, Agent Tesla, Remcos and Nanocore,

with significant concentrations reported in Taiwan, Turkey, Germany, Russia and China.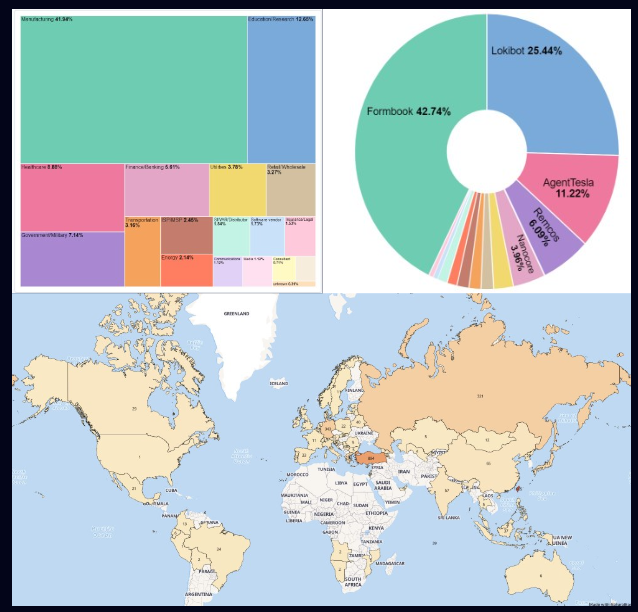 The infection chain starts with phishing emails with malicious attachments or links that lead to the download of a shellcode loader, which then decrypts and launches the actual payload in memory.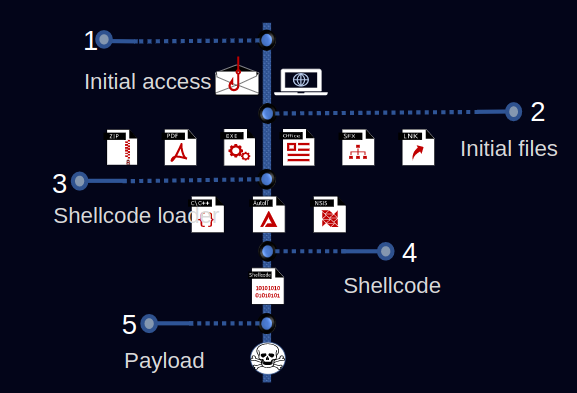 The shellcode has been updated over the years, but the injection module is the most consistent part and has been observed in all TrickGate shellcodes.
---
Indicator of Compromise
SHA256
03d9cbee9522c2c8a267b7e9599a9d245c35c7ac
043ae57e01ebd0a96fa30b92821b712504cfde03
1a455baf4ce680d74af964ea6f5253bbeeacb3de
22f26496f2e8829af9f5cfcd79c47e03fe9a21bb
24aa45280c7821e0c9e404f6ce846f1ce00b9823
30e0181a018fa7dcbd2344dc32adcf77cf840ebe
3437ea9b7592a4a05077028d54ef8ad194b45d2f
3817bad277aa50016e08eed35e92d4a3b5247633
4380044a9517a08514459005836c5f92e4a33871
4f6fa448454b581d6c8e7aa6ed3ef72e66062bf8
666c5b23521c1491adeeee26716a1794b09080ec
75d999d431819311abf8bd048cd084acdcd5f4e1
7f456f8b01fc8866aeed4678a14479b6eaa62fed
975629358bfbba0344ef0dae4d22697ceb2a32b4
977800bd7be3c5c9f2c0dac7f4806e586d8f7b1a
9f20d00b4ec898a33e130720d4d29e94070e1575
a1f73365b88872de170e69ed2150c6df7adcdc9c
a661541c4cbeb1db859f6cec6c53979b5633c75e
afbe838c881e5b223351ff8fa05ddeb3678581ba
b2d58dfee71ce9c509fab1f00ce04c9526c60695
e6dccf4b1fc5ab116b6bc1321346b35dbf42f387
fa5c79321dd4cc2fea795d6ebe2e823abe33ca6f