GuLoader: new version uses Nullsoft Scriptable Install System
Several e-commerce industries in South Korea and the United States are being targeted by a GuLoader malware campaign, according to a report from cybersecurity firm Trellix.
The attack is notable for its transition from using malware-laden Microsoft Word documents to using NSIS executables to load the malware. Other countries targeted in the campaign include Germany, Saudi Arabia, Taiwan and Japan.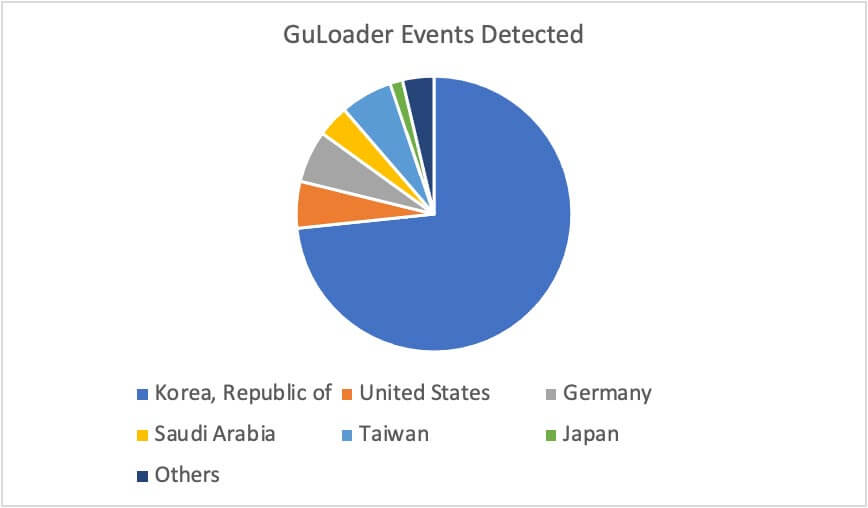 NSIS, or Nullsoft Scriptable Install System, is a script-driven open source system used to develop installers for the Windows operating system.
The 2021 attack chain used a ZIP archive containing a macro-laced Word document to drop an executable that loaded GuLoader, but the new phishing wave uses NSIS files embedded in ZIP or ISO images to activate the infection.
The NSIS scripts used to deliver GuLoader have become more sophisticated over the course of 2022, incorporating additional layers of obfuscation, encryption to hide the shellcode and some rude italian words: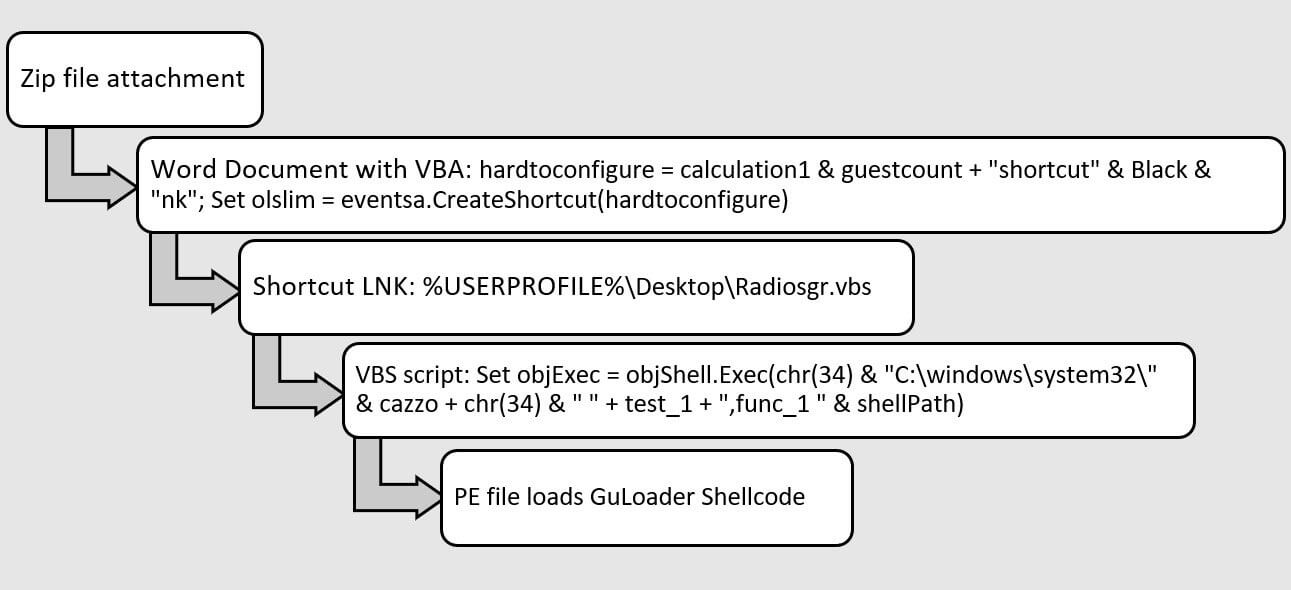 This shift is part of a wider trend in the threat landscape, which has seen an increase in alternative malware delivery methods in response to Microsoft's blocking of macros in Office files downloaded from the internet.
Indicator of Compromises
SHA256/URL
bd8d50eacc2cb7c6759fa5a62791e8d0
bffd0312e6151472c32be6dea6897b50
aa074c005a4b2e89dedd45bd9d869881
c691bc9cb2682c023351aa7460242eb9
d31f6ec6a53b1a2659d4697b72900dac
b53d5a3078e3d1cae1cf8f150987eb7f
22b82f46f0ff7c7a1b375aa84867d277
a5bb4f5bacfabb9c81035fec65a84012
f5e9499818bb35be1d5b670b833216bf
703254254bf23f72b26f54a936cda496
ff091158eec27558905a598dee86c043
1349db7fd7aaa4a1547cd4381cd7a9b1
https[:]//staninnovationgroupllc[.]com/MYFORMBOOK_eyHVNu169 [.] bin
https[:]//drive[.]google[.]com/uc?export=download&id=1ffapdpLWKae2MES2ltCw9RdNejEAZDAQ
http[:]//91[.]245[.]255[.]55/java_agent_sZOCrs225 [.] bin
http[:]//37[.]120[.]222[.]192/texas_TYBnb22 [.] bin
http[:]//linkedindianer[.]com/infoo_UXXITSZ73 [.] bin
http[:]//193[.]239[.]86[.]180/build_CMxTGk211 [.] bin
http[:]//www[.]aortistf[.]tk/MAKS_rOOOVChP166 [.] bin
http[:]//jmariecompany[.]com/kOrg_sIhYtzsF95 [.] bin
https[:]//drive[.]google[.]com/uc?export=download&id=1ansa1ONnGoAMkTEB_Wbp1HpGzRPmLHCq
http[:]//posadalaprotegida[.]com[.]ar/EbiCBZqpSxRr192 [.] msi
https[:]//drive[.]google[.]com/uc?export=download&id=1YScc0lvOAwwaCDu5uuYbn6tWSsZGxlEM
https[:]//drive[.]google[.]com/uc?export=download&id=1bR29icPd_54Rzhuz9C80B1EpULuWDlVt
http[:]//146[.]70[.]79[.]13/GPUARDJZecPp13 [.] smi
http[:]//45[.]137[.]117[.]184/hvntfVSKcCQt84 [.] dsp