Cybercriminals use SFX archives to install backdoors
CrowdStrike researchers have discovered that SFX archives used to share compressed files with those who do not have WinRAR on their computers are being exploited to hide infected files capable of installing backdoors that bypass operating system security measures.

Cybercriminals use WinRAR SFX archives to install a backdoor after gaining access to Windows with stolen credentials by adding a key to the registry that uses the Utilman application to run the SFX file before login.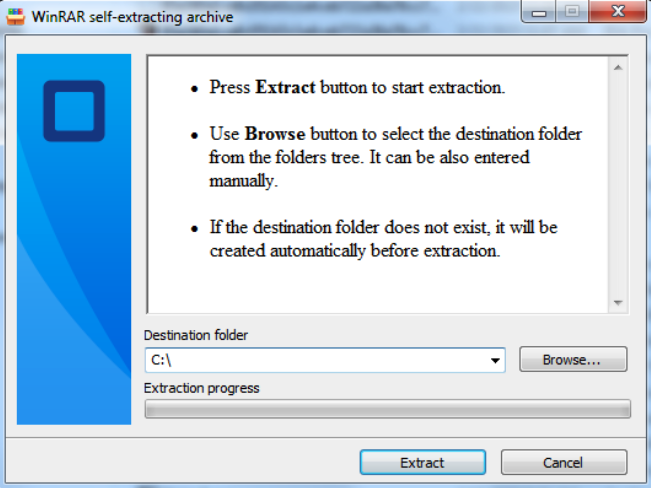 The malware runs in the background and users see a 'bait' document on their screens.
A Trustwave blog post published in October 2022 details how the notorious Emotet botnet was sending out an SFX archive that, once opened by a user, would automatically extract a second password-protected SFX archive, enter the password, and execute its content without further user input. The archive also displayed a decoy file to avoid raising suspicions.
The researchers suggest that users should examine the contents of an SFX archive and identify any dangerous commands before running the file, as many anti-virus programs do not detect this type of threat.
---
Indicators of compromise
SHA1
FF86161334B70BCC2A5D638AD2AB2BF3980DC457
DB7A08AB199F7F341F90D05A6B09846C6D43F8CB
4C0F487D60FC4F1ADB29128EC9FD044C10E8653F
9A5021D6679E2E8ECF900D6B5FF2CDA9715E83DB
0B9381FFC9AE3A7749484D0AD788E91452DAE86B
541BF4E5FA5FBEC25374BEF131C59070DA9D3C4A
B4E93ED6ED7038CDD70F4791B73EED849F49275B
C29C5382074F64176FE3904D24492A4DAC45C123
925E4A825C139DF9535A4D4649A4CF64656E3194
48741C6E3E736FD5083F0DEF8E3741CE4E60B944
88444E90913017BA77CC06FECCA3E659840633C6
CF00D27AF07A40613A7932CD3090D89A8C6B0569
206ED91982F2011EC20B76CB07AA7BD48E6F81CC
E638A4040AE2553410CE77A88968CD7321F55063
E638A4040AE2553410CE77A88968CD7321F55063
D9A78F491AF45BB3DC02E764217D89DD95F4F17C
A602E13CCE53CE9D589D9C6386058204BD3CE978
CC63815B9B77FCDD7E3EFAAB3664CA5DB15328AA
5F0C88D8BE30996E3D623E54F49A9E00ADEF3A2E
325E84243E2E901C3CAAEAC533D8931E5C15F043
F625A44582E4C790F3A90E5A7B896AA660166A60
1118A8A12CD2D59A32A8B6DCFFF279F20351FB9B
78F4166B7611428E076ADCDCCDA34F73DC95CE37
0A36CAD9F18249D42E05685B00330583C20D0BC3